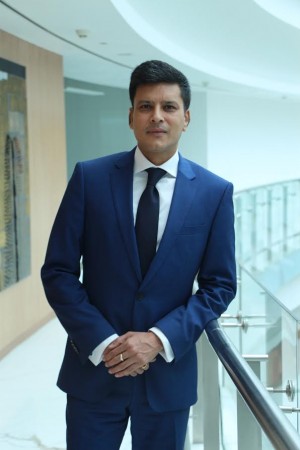 JSW Energy on Tuesday appointed Prashant Jain as its Joint Managing Director and Chief Executive Officer, effective June 16, 2017. A result oriented professional with an experience of over twenty-five years with a strong passion for innovation, Jain will set the strategy for JSW Energy, responsible for developing and executing strategic and business planning activities and oversee all aspects of the company's business thereby ensuring that JSW Energy continues to be recognized as one of the fastest growing players in the energy sector.
Jain is a mechanical engineer with more than two decades of rich experience in the areas of plant maintenance, project management, corporate strategy & development, policy advocacy and cross-border operations. He is a persuasive professional with strong techno-commercial acumen and a proven proficiency in executing key business initiatives and strategies.
Some of his notable achievements with the JSW Group include steering the strategic collaboration with JFE, raising over $1billion Investment in JSW Steel Ltd and helping JSW Steel in the acquisition of Ispat Industries Ltd (now JSW Steel Dolvi Unit).
Prior to being appointed in the current role, he was responsible for developing corporate strategy, forging joint Ventures, M&A, overseeing corporate affairs, information technology and investor relations for JSW Group.
Jain will be based in Mumbai and report to the Chairman and Managing Director, Sajjan Jindal. Commenting on the appointment, Sajjan Jindal, Chairman, JSW Group, said: "I am pleased that Mr Prashant Jain has been appointed as the Joint Managing Director and Chief Executive Officer of JSW Energy. He brings with him vast experience across different functional areas which he can apply in this new role with fresh perspective and vision. The entire leadership team looks forward to working with Prashant and wishes him the very best in his new role."