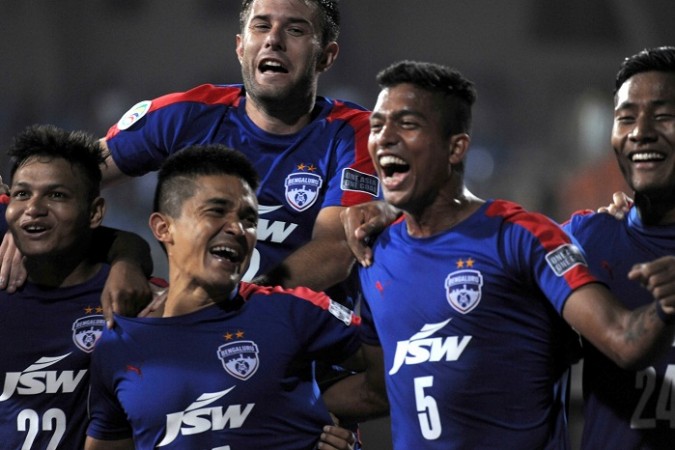 It's official! Bengaluru FC, the current Federation Cup champions, will be a part of the Indian Super League (ISL) in the upcoming edition. They are joined by a Tata Steel-owned team from Jamshedpur, thus making the list of ISL teams to 10 in the 2017-18 edition.
Tata Steel Ltd, valued at US$ 18.12 billion, and Jindal South West (JSW) Group, valued at US$ 9 billion, are the newest corporates to enter the lucrative Indian football side; it has been revealed on Monday, June 12.
"We're glad that our bid to be part of the ISL has been accepted," mentioned Parth Jindal, Ceo of JSW Bengaluru FC.
"A lot of time and thought has gone into our decision of wanting to be part of the Indian Super League. The biggest factor has been the interest of the long-term future of Indian football. A longer league is the right road ahead."
The ISL, from the 2017-18 edition, extends to five months.
"This is a momentous occasion for Tata Steel, which has always been a pioneer in the development of sports in the country, especially football," said Sunil Bhaskaran, Vice President Corporate Services, Tata Steel and Chairman of Tata Football Academy (TFA).
"Our entry into the coveted Indian Super League reinforces our commitment to provide a fillip to the development of football in the country."
"We are extremely excited to have won the bid for our hometown Jamshedpur and will provide the best of facilities for football to prosper in the eastern part of our country," he added.