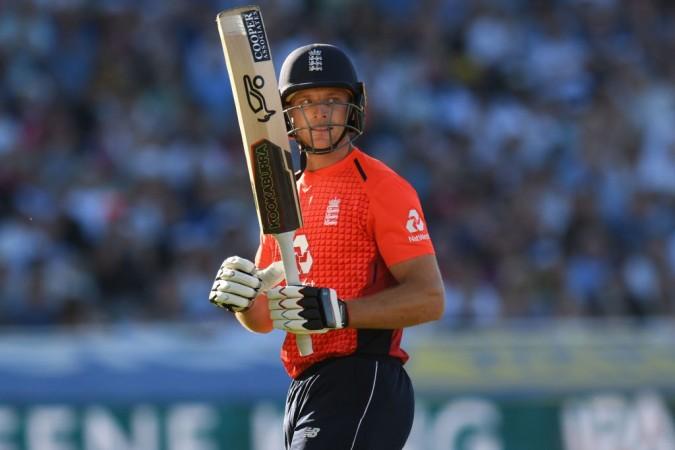 Jos Buttler's rampant form in the Indian Premier League prompted the national selector Ed Smith to include him in the Test squad against Pakistan and the batsman has not disappointed.
He has been England's best batsman across all formats in the recent past and will be one of the key players for the team as they prepare to take on India in a five-match Test series.
Buttler credits the IPL and Shane Warne for resurrecting his Test career and stated that playing in the tournament did a world of good for his game.
'Warne spoke about the Test team'
"Confidence is the golden egg. At the IPL, Shane Warne at Rajasthan Royals was someone I loved getting to know. He was talking to me about Test cricket and saying, 'You're good enough to play it, that should still be your ultimate aim.' So the seed was planted," Buttler said while chatting with teammate Stuart Broad for Mail on Sunday.
Buttler also spoke about the discussions he had with Anand Chulani, the performance coach of Royals, and said that the biggest difference is knowing you can do something.
"He talked about things in an interesting way. For example, sportspeople talk about the zone' I was in the zone, so it was my day. You can be who you want to be sat on the balcony, then when you get to the middle you make that space what you want it to be," he recalled.
Stuart Broad, who will be one of the marquee players for the hosts, spoke about Indian captain Virat Kohli and said that his hunger to succeed is amazing, one that inspires his own team.
"Virat Kohli's a good example. He's just so hungry every time he goes out. It sounds easy, but when you're in competition 80 per cent of your time, it's not. That's an interesting point about what motivates you and makes you want to push forward," the fast bowler said.
There is warmth between the two sides and the respect is palpable which will only make the upcoming series even more exciting as both sets of players know what is expected of them and how they can be the difference for their sides.