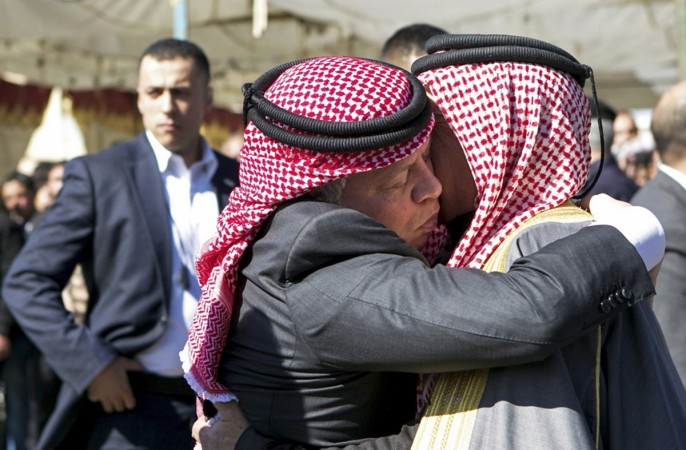 A couple of days after ISIS released the video of the Jordanian pilot's execution by burning him to death, the Middle Eastern nation hit back with a series of air strikes that resulted in the death of at least 55 militants, including a top commander known as the 'Prince Of Nineveh'.
The attack was widely reported as the first one by Jordan. However, Nasser Judeh, the Foreign Minister of Jordan, clarified that the air strikes are only the beginning of the country's retaliation to the killing of the pilot Muath al-Kaseasbeh and not the beginning of their war against terrorism.
Insisting that they had joined the war against terrorism long back, and the air strikes named "Moath the Martyr" was the beginning of the wrath they are unleashing against the Islamic militant group for burning the Jordanian pilot alive. The State had also aired exclusive video footage of warplanes striking unspecified ISIS positions in Syria.
"We are upping the ante. We're going after them wherever they are, with everything that we have. But it's not the beginning, and it's certainly not the end," Judeh explained to CNN.
The video also showed the preparations of Jordan before the air strikes, in which men and women in military uniforms etched messaged on the bombs. "From a brave Jordanian woman to you Baghdadi," read one of the missives addressed to Islamic State leader Abu Bakr al-Baghdadi, reports The Wall Street Journal.
Jordan is also considering expanding its role in the US-led coalition to conduct air strikes on Islamic State in Iraq; no Arab member of the coalition has even proposed to so in the six-month campaign.
The pilot's father, Safi al-Kasasbeh, has said that Jordanian King Abdullah II would avenge his son's death.
"The homeland is entrusted to you all," he said, calling for national unity as he appeared with King Abdullah, in a video shown on state television. "... For you (troops), to honour Moath is to uphold your oath and to follow in his footsteps as soldiers for God, his prophet (and) Islam ... in defending this dear homeland."