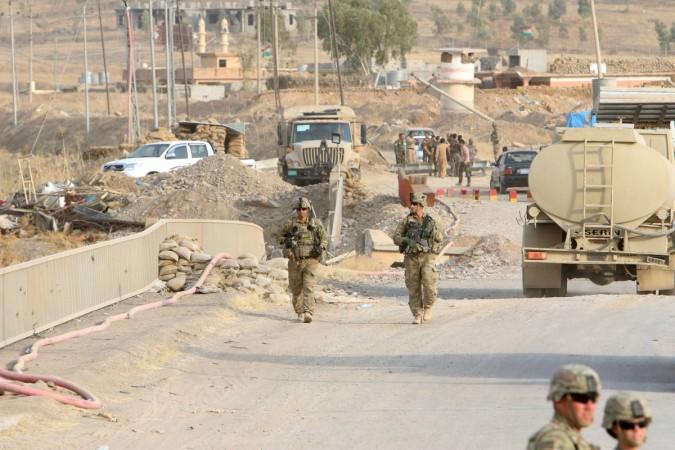 Three US troops died in Jordan on Friday after exchange of gunfire outside an airbase, US officials said. Initial reports had said that only one troop had died, while two more were injured.
The US government is working with the Jordanian government to figure out what happened on Friday. The troops had come under attack after they approached the gate to a training facility in the airbase. The injured were taken to King Hussein Hospital in Amman. A Jordanian officer was also injured in the attack.
"A total of three US service members died today in the incident in Jordan," the US official said. "Initial reports were that one was killed, two injured. The two injured service members were transported to a hospital in Amman, where they died."
"The service members were in vehicles approaching the gate of a Jordanian military training facility, where they came under small arms fire," the official added. "We are working with the Jordanian government to gather additional details about what happened."
Two troops died in the hospital, while another was brought dead. The incident happened at the Prince Faisal airbase in Al Jafr, the Jordanian government said.
"We have received reports about a security incident involving US personnel. We are in contact with the appropriate Jordanian authorities, who have offered their full support. We will report more information when available and appropriate," said the US embassy in Amman.
Jordan is part of the US-led coalition against ISIS and is a key ally in the fight against the jihadi terrorists. The US has been training Syrian rebels in various locations across the country, however, it has been brought under question as ISIS has been gaining ground in the country.