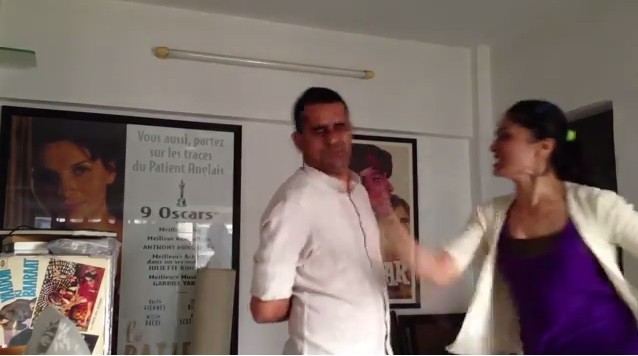 Mumbai police on Monday arrested "Jolly LLB" director Subhash Kapoor, who is accused of molesting "One By Two" actress Geetika Tyagi.
Model turned actress Tyagi had accused Kapoor of molesting her over a year ago. In April, Tyagi filed a police complaint at Versova Police Station alleging that the director sexually assaulted her.
Two months after filing the complaint, Versova police arrested National Award winning filmmaker Kapoor. The director was reportedly out of town and was taken into custody after he came back.
"We asked for police custody, but the court sent him to a 14-day judicial custody," an officer from Versova police station told Mumbai Mirror on condition of anonymity.
Kapoor was produced before an Andheri court on Monday and was granted bail for a surety of ₹10, 000.
Meanwhile, Tyagi took to her official Twitter and Facebook handle to comment over Kapoor's arrest.
"After - having waited for almost three months for Subhash Kapoor's arrest, having seen some of my so called 'scared of going against the lobby' friends leaving me, blocking me, unfriending me, some going against me, having been questioned about my intentions and criticised for my actions, having been warned by the concerned colleagues about my career, having been advised by some seniors to stay quite, having been threatened boycott, having heard 'men will be men' phrase over and over again and after having read some brilliant stories about my dark secrets, ugly past, casting couch, hunger for publicity, getting sacked, Atul getting kicked out, might have done it for blackmailing, must have done it for big boss 8...I just feel one thing in this very moment that the stress of going through all the hurdles is nothing in front of this RELIEF," Tyagi wrote on her official Facebook page.
"He got arrested and nothing really matters in front of this major development and a little achievement. Of course I have a long way to go, definitely the bail will be challenged and the trials will take time. It's a battle and it will be fought, but if u know that u r honest, truthful and if know what wht u want, half the battle is Won!!!"
In February, Tyagi uploaded a 30 minute video on YouTube and later shared it on her Twitter page. The video was apparently taken with a hidden camera. [Read the full story here]
Watch the video here: