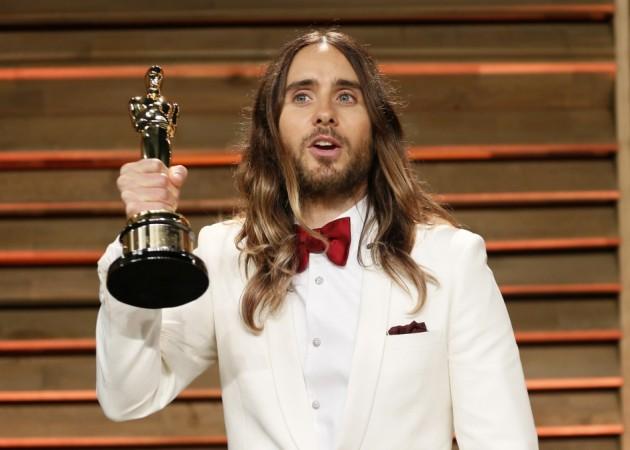 Christopher Nolan's 'The Dark Knight' is widely regarded as one of the best 'Batman' movies ever. The discussion of the film remains incomplete if one does not mention the iconic performance of Heath Ledger as Joker. Now, after almost a decade, it is reported that there are plans to resurrect the character in two different films.
Warner Brothers has also announced that it is working on a Joker origin story movie. The filming is set to begin in September and will reportedly feature Joaquin Phoenix as Batman's perfect adversary. The working title for this film is Romeo.
Jared Leto is also set to appear as The Joker with another standalone film.
After Ledger's tragic death from an accidental drug overdose, many believed that no one can portray the character like him. The announcement to cast Jared Leto in 2016 movie 'Suicide Squad' met with criticism from Batman fans.
Following the release of the film, many appreciated Leto's performance while others called him one of the worst parts of the movie. Suicide Squad director David Ayer has admitted in the past that he wished he made Leto's Joker the main antagonist of the story. The character has too much scope and Ayer revealed that they could have done so much work with it.
Almost after two years of its release, Warner Brothers has announced that they are officially pursuing a solo Joker movie with Leto in the title role, giving the Academy Award-winning actor another chance to play the Clown Prince of Crime.
The film will be paving the way for future movies DC universe movies. As of now, the plot details are not revealed but fans are hoping to see some more sadistic sense of humor by Jared Leto's character in the upcoming film.
As for the Joker Origin Movie, the Hangover movie director Todd Phillips is set to direct the story that is inspired by Alan Moore's famous comic, Batman: The Killing Joke. The 1988 DC comic depicted Joker's desire to drive Gotham's commissioner, Jim Gordon insane and Batman's desperate attempt to put an end to his activities.
The working title for the Joker origin story film is Romeo and will possibly release somewhere in late 2019.
Stay tuned for more update on upcoming Joker movies.