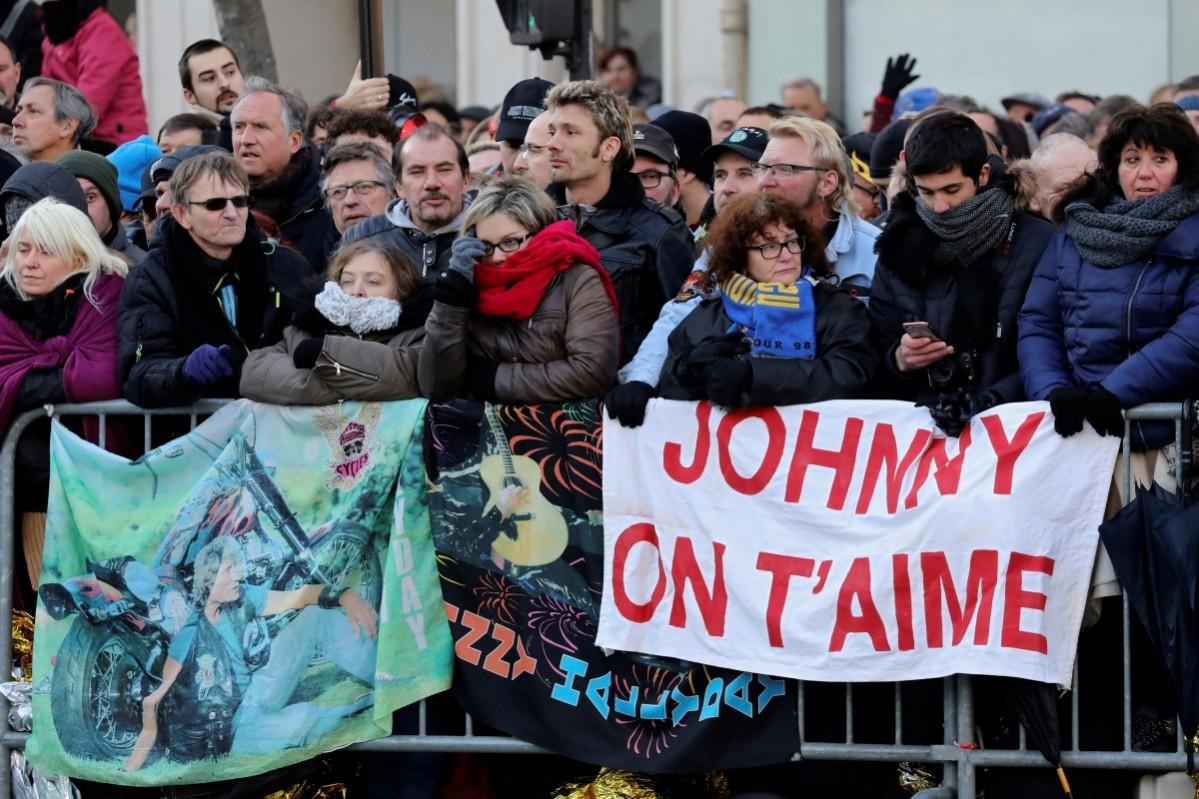 It's Johnny Hallyday's final farewell.
Thousands of his fans including celebrities gathered to bid farewell to Johnny Hallyday outside La Madeleine Church in Paris, France on Saturday, December 9.
The French rock star, who is best known as France's 'Elvis Presley', passed away on Wednesday at the age of 74. He was suffering from lung cancer for a long time.
The elaborate send-off of the French icon has been arranged at the request of President Emmanuel Macron as he is a great fan of the singer.
Besides a presidential speech, there was a funeral procession down Paris's Champs-Elysees. Hallyday's coffin was carried along the Champs-Elysees followed by hundreds of bikers.
The star, whose real name was Jean-Philippe Smet, sold more than 110 million records in his lifetime and starred in a few films as well.
The late singer's wife Laeticia Hallyday confirmed his death in a statement earlier this week as she told Agence France Presse: "Johnny Hallyday has left us. I write these words without believing them. But yet, it's true. My man is no longer with us."
She also added: "He left us tonight as he lived his whole life, with courage and dignity."
President Macron's office stated: "For more than 50 years, he was a vibrant icon."
The Eiffel Tower was lit up on Friday to pay tribute to the 'French Elvis' with the words 'Merci Johnny.'