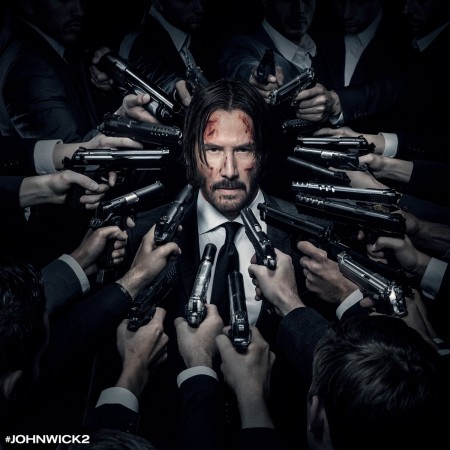 Lionsgate Movies' has just dropped the first clip from the Keanu Reeves-starrer, John Wick: Chapter 2. The film, which is slated to hit theatres in February, is the sequel to 2015 highly anticipated action thriller that received rave reviews and earned over $80 million at the worldwide box office.
Also read: Watch John Wick Chapter 2 trailer: John Wick is back and this time, it's personal
The newly released clip shows that John Wick (Keanu Reeves) returns to the Continental with his pet dog. The Continental is a hotel which is the safest place for all the assassins and other members of the criminal underworld. After entering the hotel, Keanu Reeves' John has a chat with the concierge, Charon, where he intends to meet the Continental's manager. Charon seems to be surprised as he sees John Wick. Soon after, he informs his manager, "Mr. Wick is on his way to see you, Sir." Wick commands his dog to stay in the lobby and goes ahead.
The official synopsis of the film says:
Keanu Reeves returns in the sequel to the 2014 hit as legendary hit man John Wick who is forced to back out of retirement by a former associate plotting to seize control of a shadowy international assassins' guild. Bound by a blood oath to help him, John travels to Rome where he squares off against some of the world's deadliest killers. Lionsgate's "John Wick: Chapter 2" arriving in theatres on February 10, 2017.
Apart from Keanu Reeves, John Wick: Chapter 2 features Common, Ruby Rose, Lance Reddick, John Leguizamo, Ian McShane, Bridget Moynahan, Laurence Fishburne, Peter Stormare, Riccardo Scamarcio and Peter Serafinowicz.
The much-anticipated sequel will release on February 17, 2017. Watch the new clip here.