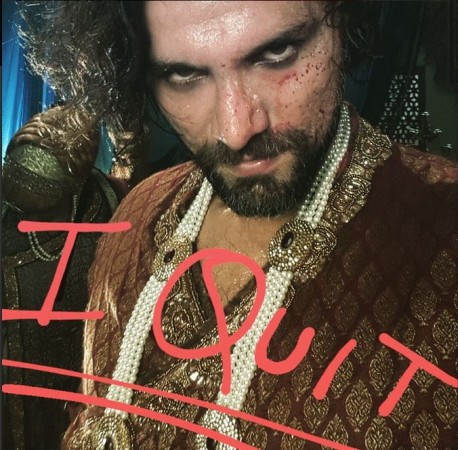 Television actor Chetan Hansraj, who played the role of Adham Khan in "Jodha Akbar", has quit the show. The actor, who has been associated with Ekta Kapoor's production house Balaji Telefilms for more than 10 years, has parted ways with the show on not such an amicable note.
In a series of tweets, Chetan said he has quit the show because he was unhappy with his role. Chetan initially played the role of Adham Khan, which was killed by Akbar in the show. He came back to the show and played the role of Adham's son Haider Khan.
According to reports, the producers promised him 20 days of shoot every month, but his role kept reducing, which irked the actor.
"I was promised 20 days of shoot every month, but was called for only three to four days. That's certainly not done. I have a family to look after. I have been with the show since the beginning. But I was cheated inspite of being so loyal and patient. My character was going nowhere," Chetan told TellyChakkar.com.
The actor took to Twitter to express his disappointment and said that he was lied about the role.
"I Quit the show people was very unhappy with how my Role Panned out ..
RIP Adham/Haider Khan... Time to move on in life," he tweeted.
"Quit my show 2 days ago , so unhappy with the way i was lied to about my role .. this is so disgusting."
"After 3 days now the production team gets intouch with , too late guys , uve already lost me . #iquit #lies #mylife."
"Wokeup this morning still angry ,how could the team of #jodhaaakbar lie and decive me like this . happy #iquit"