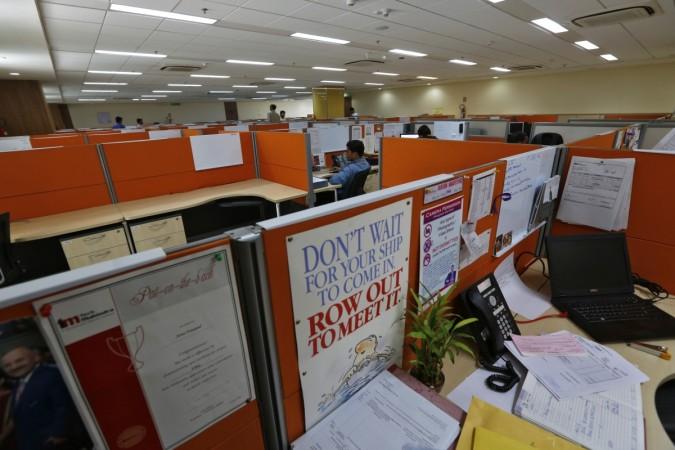 A large number of companies in India will have an increased hiring budget in 2018 compared to last year, according to a research report by skill assessment company Mettl.
The report, based on feedback from more than 1,860 business heads and human resource (HR) leaders, suggests that nearly 76 percent of organisations are predicted to have an increased recruitment volume this year versus 65 percent in 2017, the Times of India reported.
"2017 has seen its own moments of glory and disaster in hiring. But this year, there are some early signals that make us feel optimistic about the future. For example, campus hiring has picked up after three years and we believe that hiring will be positive this year compared to last year," Rituparna Chakraborty, President of Indian Staffing Federation, told IBtimes India.
Though the talent acquisition will gain momentum in 2018, it might also remain a key challenge for the companies in the year, many senior business leaders feel. The report says that close to 86 percent of the senior business leaders from the top five sectors, which includes banking, IT (Information Technology), retail and manufacturing, think so.
According to the research report, sectors like IT, telecom and banking are now looking for highly skilled employees. This also suggests that the workers also need to focus on re-skilling if they are working with these sectors.
"They will hire but they will hire differently now. Like IT sector is going through various structural and transformatory changes which means that the skills that were relevant earlier are no more relevant today," said Chakraborty.
"Hiring will happen but the genre of hiring has changed now and there will be more demand for specific skill sets than the generic ones. So, there will be a lot of talent acquisition around data science, Artificial Intelligence (AI) and cryptocurrencies," she added.
Chakraborty also said that a large part of the 2018 job creation will be driven by the domestic consumption sector – specifically, areas like the fast moving consumer goods (FMCG), fintech (financial technology), e-commerce and retail sectors – will be quite buoyant.
She also said that sectors like the manufacturing, infrastructure and SME (small and medium-sized enterprises) which have felt the bite of demonetisation and Goods and Services Tax (GST) are also likely to rebound.
"A lot of the shocks have been absorbed and sectors have adjusted to the changes. The organisations have also planned the future," she adds.