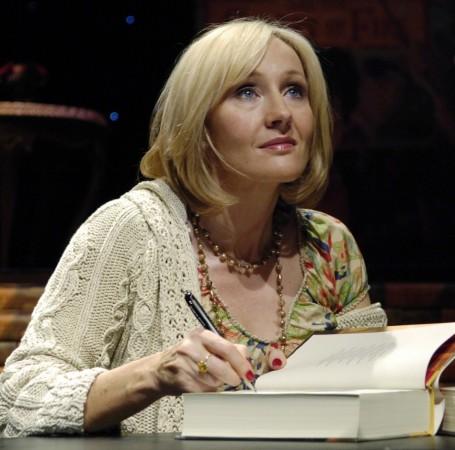 Hogwarts may not be real, but JK Rowling has probably made a little girl believe that there is magic in the world. Kulsum Bano Bhat, a 12-year-old girl from a Himalayan village has received a reply from the Harry Potter author after her teacher posted a photograph of Kulsum's heart-warming essay on Twitter.
Kulsum, who is a student of Haji Public School in India's northern state of Jammu and Kashmir, expressed admiration for the writer in her essay and wished to meet her one day and prayed to Allah to give her a long life.
While retweeting the tweet, the director of the school, Sabbah Haji tagged Rowling and invited her to the school. That is when the magic happened.
Rowling replied to the tweet and requested details of Kulsum so that she can send her a gift.
"Sabbah ma'am told me that JK Rowling had seen my essay and that she had replied. I am so happy. If I get to meet J K Rowling, I will tell her she is wonderful," said the class 7 student, according to The Indian Express.
Kulsum belongs from a village called Breswana in the Doda district of the state and has three siblings. Her parents are both farmers.
She also said that she loved the Harry Potter series and her favorite book is Harry Potter and the Chamber of Secrets. She has also started watching the movies based on the novels and said Hermione Granger is her favorite character, as reported by The Indian Express.
Check out the tweets here:
Please can you send me Kulsum's full name by DM? I'd love to send her something.

— J.K. Rowling (@jk_rowling) April 26, 2018
Twitter users also applauded the kind gesture by JK Rowling.
You are so good, @jk_rowling. This made my day, just reading this. I can only imagine how much it will mean to the student to have you send her something. Inspiration to last a lifetime will be the foundation of your gift, and that is priceless. ♥️

— Paula Bruno, Ph.D. (@2HeartsWellness) April 26, 2018
Woke up to this message ..took me a while to find thread and it has given me so much happiness...The innocence n purity of #kulsums message n @jk_rowling message to be ..There is hope in the world!!

— Yasmin Kidwai (@YasminKidwai) April 28, 2018
OMG ... This is insane and JK Rowling replied to you.The best news of the day for people of J&K.God Bless the Author and standing living legend of our Times

— ? Wajahat Iqbal ? (@WajahatIqbal2) April 26, 2018