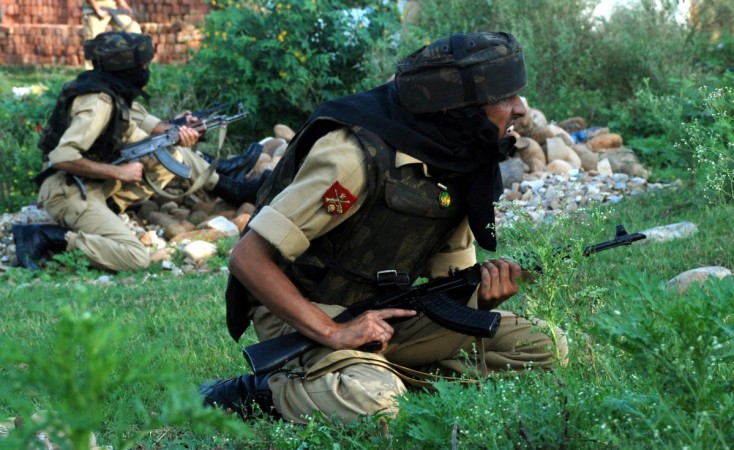 Security forces in the Anantnag district of Jammu and Kashmir on Friday gunned down three terrorists in an encounter, one of whom turned out to be terror group Hizbul Mujahideen's (HM) self-styled top commander Burhan Wani. The encounter between the militants and a joint team of the J&K Police and 19 Rashtriya Rifles of the Indian Army took place in the Bumdoora village of Kokernag in the Anantnag district.
The joint team apparently cornered him and the two other militants in the village, after which they opened fire, and the security forces replied in kind. One of the oter militants was the first to be killed, while Wani and the other militant are said to have died in a hail of bullets following prolonged gunfire. One of the other terrorists has been identified as Sartaj Ahmed Sheikh.
In the aftermath of Wani's death, separatist leaders like Syed Ali Shah Geelani and Asiya Andrabi have called for a shutdown in J&K.
Burhan is said to have joined the terror group midway into his teens -- some say at the age of 15 in the year 2010 -- and was often treated as its poster boy. The authorities had even announced a reward of Rs. 10 lakh on his head.
There had also been instances of he featuring in videos released by the HM, including one as recent as a month ago, in which he was apparently seen warning of more attacks on security forces and Kashmiri Pandits, many of who have been driven out of the state over the past few decades.
"The Hindus (Pandits), who are outside, can live at their own places where they have their houses and land and they will find us as their guardians. The separate colonies, which India is planning on the lines of Israel, are not acceptable and we will attack those separate colonies," he had said.