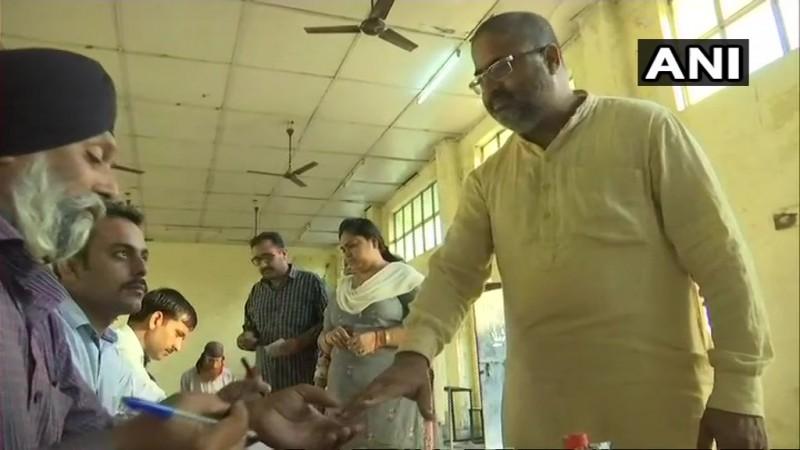 As the counting of the first phase of the urban local body elections comes to an end, the BJP has bagged the majority of the seats in the volatile South Kashmir districts and the Jammu Municipal Corporation.
However, in Ladakh region, the Congress party has won big grabbing majority of the seats whereas a few seats have gone to the independents. The BJP has failed to open its account in Ladakh.
Although the Congress also bagged sizeable wards in Kashmir valley especially North and Central Kashmir, the BJP's making its inroads in valley is seen as an important development.
The BJP has failed to win a single seat in the last assembly and parliamentary elections that were held in the valley.
In Pulwama district, BJP won two out of 13 wards whereas the rest were vacant. In Pampore town, BJP won 4 seats, and 3 wards in Tral regions of South Kashmir.
In Shopian district of South Kashmir, of the 17 wards, 11 were won by the BJP while four wards were left vacant.
Congress bagged majority of the seats in Anantnag district of South Kashmir. In North Kashmir's Baramulla and Uri regions, Congress won majority of the seats while the BJP came second.
Overall, the Congress won a majority of the seats in Kashmir region( 70) followed by independents (53) and BJP (21), reports PTI.
However, in Ladakh municipal elections, Congress bagged all the 13 seats in Leh Municipal Committee, the other seats in the region were won by the independents whereas BJP failed to win even a single seat there.
The BJP, expectedly won the Jammu municipal corporation elections. The independent candidates and Congress have managed to grab a majority of the seats in Udhampur, Banihal, Doda, Bhaderwah and Kishtwar districts.