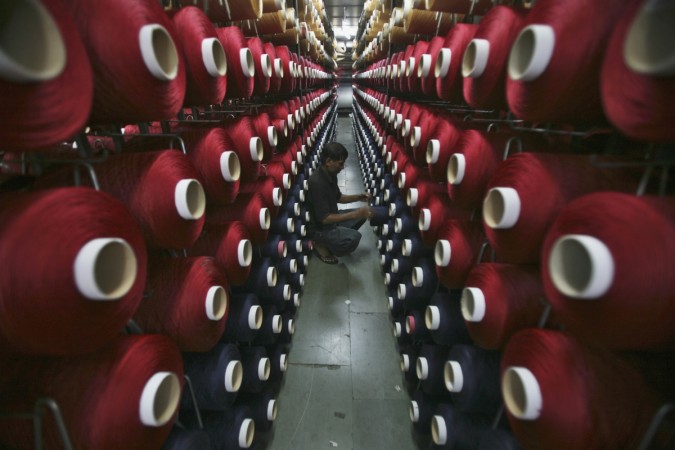 On a day when Jammu and Kashmir Chief Minister Mehbooba Mufti had talks with Reserve Bank of India (RBI) Deputy Governor HR Khan to improve the state's economy, a minister in her government ordered the closure of a state corporation formed to facilitate employment for the state's youth.
Haseeb Drabu, the Minister for Finance, Culture, Labour & Employment, in the Mufti government, ordered the winding up of the Overseas Employment Corporation, saying it has "not contributed" to providing jobs for local youngsters.
"It makes no sense to have an organisation doing absolutely nothing," he said, after reviewing its performance and that of many other state organisations on Tuesday, reported RisingKashmir. The organisation needs to be replaced by a "vibrant, energetic" one, he added.
The Jammu and Kashmir State Overseas Employment Corporation Limited (JKOEC) was formed in 2010 to "facilitate employment of the unemployed youth within and outside the country." The government has spent over Rs. 1.42 crore on the Corporation for running it without any "significant contribution" to the State, Drabu was informed by State government officials, RisingKashmir added.
There are about 1.1 lakh unemployed youth registered with the government authorities, Drabu was told at the review meeting.
Drabu is the vice-chairman of the Corporation, according to the JKOEC website, which shows the late Mufti Mohammad Syed and father of Mehbooba Mufti as the chairman of the organisation.
Unemployment was identified as the "biggest challenge" being faced by people in Jammu & Kashmir, PTI had reported Syed as saying last October.
RBI Deputy Governor meets J&K CM Mehbooba Mufti
RBI Deputy Governor HR Khan met Jammu and Kashmir Chief Minister Mehbooba Mufti on Tuesday to discuss matters such as financial inclusion and measures to improve the State's economy.
During the meeting, Mufti asked him to declare all lending activities in Jammu & Kashmir as "priority sector lending" to give a fillip to J&K's economy, reports PTI. "Since most of the core sectors in the state are in revival mode, they need a stimulus package in terms of institutional finance and specialised lending," the agency quoted Mufti as saying.
Khan is believed to have given an assurance that issues raised by her would be given due consideration.