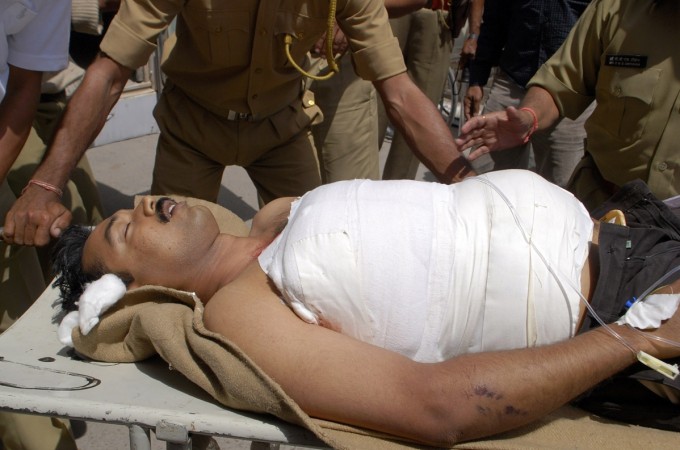 Militants killed three unarmed policemen in Jammu & Kashmir's Shopian district on Monday.
"Three policemen — one head constable and two constables — were killed in a militant attack at Ashipora in Shopian district," PTI quoted a police officer as saying.
The policemen had gone to the village in Shopian to conduct an inquiry into a crime when the militants opened fire on them.
Hours before the three policemen died in Shopian, a sub inspector was critically injured in Pattan area of Baramulla district.
Two pistol-borne militants shot at sub inspector Ghulam Mustafa in a bus that was travelling to Pattan. The driver took the injured inspector to a nearby police station from where he was rushed to a hospital.