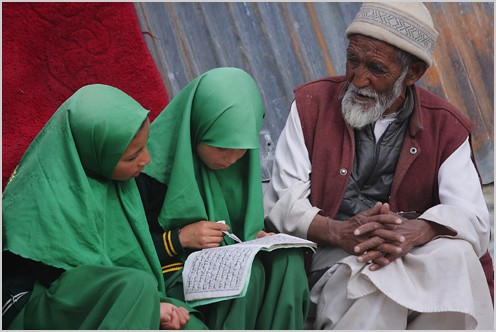 At least 20 girls were injured and six were hospitalised after the warden of a government school allegedly thrashed them on Thursday. The girls, unable to deal with the years of abuse at the hands of Dr Shabnum – a winner of Bharat Guarav award from All India Human Welfare Council in 2015 —complained to the teachers on Friday.
"Teachers had told us to take a day off and prepare for the exams. She didn't listen to us and asked us to attend the school. She then beat us with sticks," Bisma Siraj, an 8th class student, was quoted as saying by the Indian Express. "She would always taunt us about our community and call us Gujjars," Ruksana, another student said.
The principal of the Government Girls Higher Secondary School Rajbagh, Mohammad Amin, took the students to the hospital after the physical abuse came to light. The warden was suspended by the state government and an enquiry will be conducted against her. The Director of School Education, Kashmir, Dr Shah Faesal, said that an enquiry will be conducted in the next 15 days. Girls at the school are primarily from tribal communities. They have allegedly faced psychological and physical torture at the hands of the warden for years.
"She would prevent a student of Kupwara from attending the school and ask her to look after her daughter," Ruksana told the publication. "She would force us to wash her daughter's clothes."
The principal and other teachers have claimed that though complaints were raised against Dr Shabnum earlier, she was never removed from her position as she had political support.
"The students were busy preparing for examination when warden asked them to clean her room. They said they have exams tomorrow and they would do it later. She became furious and thrashed them ruthlessly. Six students were seriously injured. Two of them suffered fractures while four are admitted in SMHS hospital. Eight others have got minor wounds," Amin was quoted as saying by DNA.