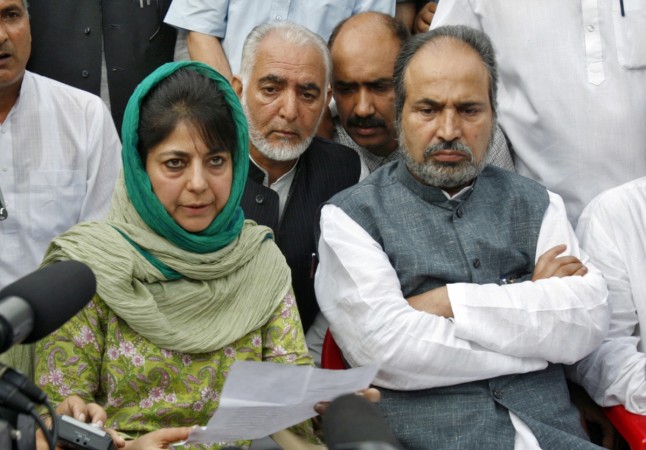 The deadlock over the formation of the government in Jammu and Kashmir (J&K) is likely to see some headway with senior BJP leader Ram Madhav initiating official talks with the former alliance partner Peoples Democratic Party.
The BJP leader who arrived in Srinagar Wednesday met Mehbooba Mufti at her residence in the evening, NDTV reports. Both leaders held a one-on-one meeting for nearly an hour. Although there was no official comment from BJP and PDP parties, the crucial meeting is expected to bring an end to the month long impasse over the government formation in the state.
Sources told NDTV that a formal announcement is expected to come in the next few days.
This was the first ever official meeting between two alliance partners after the death of former J&K Chief Minister, Mufti Mohammad Sayeed, according to The Indian Express .
The state is currently under Governor's rule under Article 92 (1) of the Constitution of Jammu and Kashmir.
After the death of her father Mufti Mohammad Sayeed, Mehbooba has sent out mixed signals on forming the government with BJP .
Mehbooba, who is tipped to become the first ever woman Chief Minister of J&K, has demanded that both parties work on the Confidence Building measures (CBMs) to address the "core" political and economic problems of the state.
Ram Madhav was a key player in the government formation process of J&K last year when he held several rounds of talks with the senior PDP leaders including former Chief Minister Mufti Mohahmad Sayeed.
Meanwhile , the former Chief Minister Omar Abdullah had dropped hints of Ram Madhav's arrival in Srinagar by tweeting about his "unscheduled visit" .