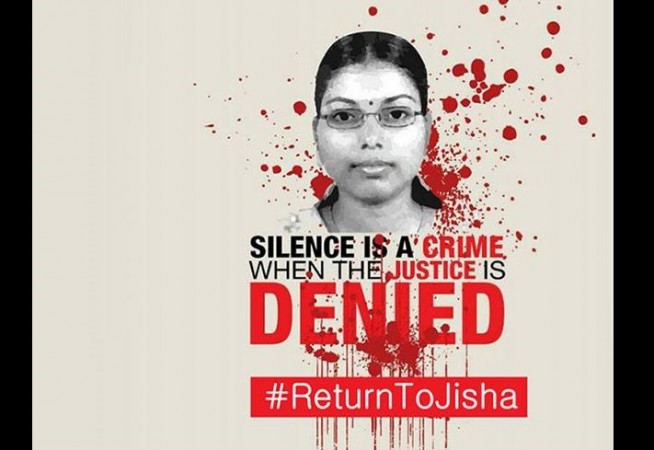 The suspect behind the infamous Jisha murder case, Amir-Ul-Islam, has been remanded for 14 days under judicial custody. He has been taken to the sub-jail in Kakkanad, Ernakulam. Amir was brought to the court in Perumbavoor at 4:45 p.m. with his face covered with a helmet on Friday, June 17. More than 35 police officers were inside the police bus along with the suspect.
When Amir was produced in the court, he requested for legal assistance and also said he wasn't tortured by the investigators after the arrest. Police has also sought permission for identification parade, which will be held in the coming days.
Jisha was found dead at her home in Perumbavoor in Ernakulam district on April 28. She was brutally attacked with more than 30 injuries on her body. The suspect was arrested by the investigators on Thursday from Kanchipuram in Tamil Nadu. Reports suggested that Amir wanted to take revenge on Jisha as she teased him when he was slapped by a woman for peeping into a river bank. The suspect "confessed" of killing her when he was under the influence of alcohol.
The investigation is led by ADGP B Sandhya. In a press meet on Friday, Jisha's father has requested to hand over the case to the CBI.
Watch the video report here:
‎