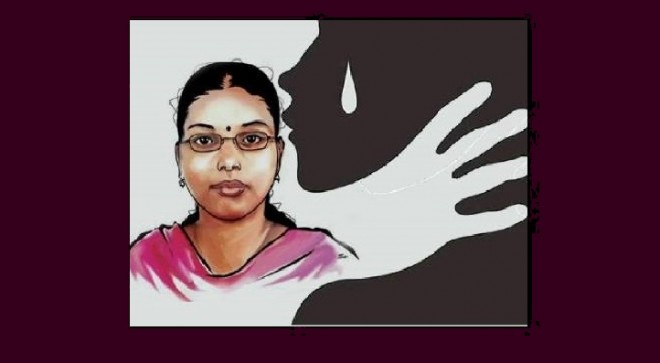 Amir-Ul-Islam, the accused in the Jisha murder case in Kerala, was taken by the police to the victim's house at Perumbavoor in Ernakulam district on Tuesday, June 28 for collecting evidence of the crime. The migrant construction worker from Assam had allegedly admitted brutally killing the 29-year-old law student at her residence on April 28.
Just two days left before presenting Amir at the court, the investigators brought him with his face covered to Perumbavoor in a hope to get more evidence related to the case. The team had reportedly recreated the crime scene. The accused was also taken to the nearby hotel, where he was a regular customer. However, the team didn't enter the lodge where Amir was staying as they feared local people might attack him.
Reaction of Jisha's family members after meeting Amir
Upon the request of Jisha's mother KK Rajeshwari, the investigators allowed her and the victim's sister Deepa to meet the murder suspect. Deepa told the media that they hadn't seen Amir before. "We haven't seen him before. My mother had requested Sandhya madam to show the accused before producing him at the court. That's how we got the chance to meet him. Both of us do not know him. When we saw Amir, my mother asked why he did this to Jisha and who sent him to do this to her. But he couldn't understand the language and the police officers had translated it, following which he replied of doing it in that situation (translated)," said Deepa.
Police identify weapon
According to the latest report, the police have identified the knife used by the accused that left more than 30 injuries on Jisha's body. It was recovered by the officers three days after the cime, but they had then failed to find bloodstains on it. However, after repeated examinations, stains were reported to have been found on its handle and the knife has been sent for detailed forensic examination. If the blood stain is of Amir or Jisha, the knife will be considered a crucial evidence in the case.
Meanwhile, investigators have also launched a manhunt for Anarul Islam who is suspected to have helped Amir commit the heinous crime.
Here are the photos of the suspect when he was brought to Jisha's house for evidence collection: