With last week's launch of the JioPhone, a 4G VoLTE-supported feature phone, Reliance Jio played yet another masterstroke to further disrupt the Indian telecom industry. The phone is bundled with many exciting offers like discounted Jio Dhan Dhana Dhan scheme and a special Jio Phone TV-cable service, making it one of the most talked-about devices in the market right now.
The hype around the JioPhone has triggered a storm in the rivals' camp, leaving incumbents baffled as they are now placed at a greater disadvantage in the so-called Indian telecom war. Challenged by the advent of the ultra-cheap JioPhone, which is offered for free with an initial deposit of Rs. 1,500 that is refundable after three years, Idea Cellular is now mulling over more inexpensive handsets.
The telecom operator owned by the Aditya Birla Group said on Friday that it is in talks with handset makers to bring down the cost of mobile phones. The company, however, also clarified that it was not planning to subsidise handsets, but was looking at ways to reduce the price gap between the JioPhone and entry-level smartphones.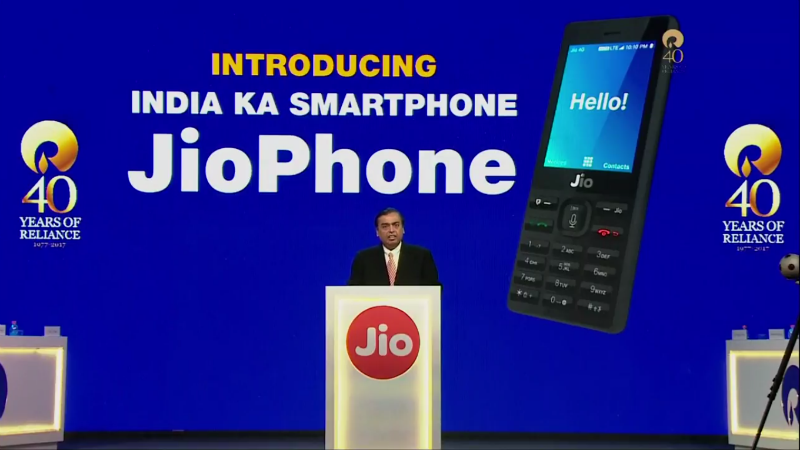 "The practical solution that we are working on is to work with the handset industry and work with them to be able to bring down cost of handsets by bringing down the bill of material, so that the gap of the announced price of Jio feature phone versus a smartphone can be brought down to reasonable levels," the Press Trust of India quoted Himanshu Kapania, the managing director of Ideal Cellular, as saying.
According to Kapania, the JioPhone is likely to be distributed in large volumes once it is available in September. To counter that, other carriers need to collaborate with handset makers to introduce similar "affordable" phones with better offerings, such as dual SIM support, selection of 2G and 4G networks, ability to sign up for telecom service of choice and access to third party apps.
Kapania said that the ideal price for a JioPhone competitor will be Rs. 2,500. However, he also added that a comprehensive market research needs to be done to finalise the phone's features, including the operating system and whether it needs to have a touchscreen.
The JioPhone doesn't have third-party app support. In addition, it allows only one SIM, which needs to be a Jio SIM.
However, the JioPhone does have special features, including a voice assistant built into the device, allowing users to make calls, stream clips from JioCinema and much more.
Meanwhile, both Qualcomm and Spreadtrum also recently confirmed that the upcoming JioPhone would be available in two processor variants. The Qualcomm variant will be powered by the company's 205 SoC while Spreadtrum is yet to announce details of its chipset for the JioPhone.