JioPhone surely set a new benchmark for all the other original equipment manufacturers (OEMs) in the mobile industry, by combining the feature phones with 4G VoLTE technology. To beat that, Reliance made the phone freely available to all the Indians, with a small sum of refundable deposit, which customers get by returning the phone after three years.
Reliance Industries Limited (RIL) had the perfect success formula to give the extra push to its 4G-only Jio telecom network, which has managed to give a tough fight to Airtel, Vodafone and other giants. Jio's staggering growth has put incumbents on the edge, forcing to bring new plans to retain subscribers. With JioPhone, the company is targeting 50 crore feature phone users in the country.
After the big announcement JioPhone at the annual general meeting in July, pre-bookings for the the 4G VoLTE feature phone went live last month. But the overwhelming demand for JioPhone with over 6 million bookings forced the company to suspend pre-orders for the phone.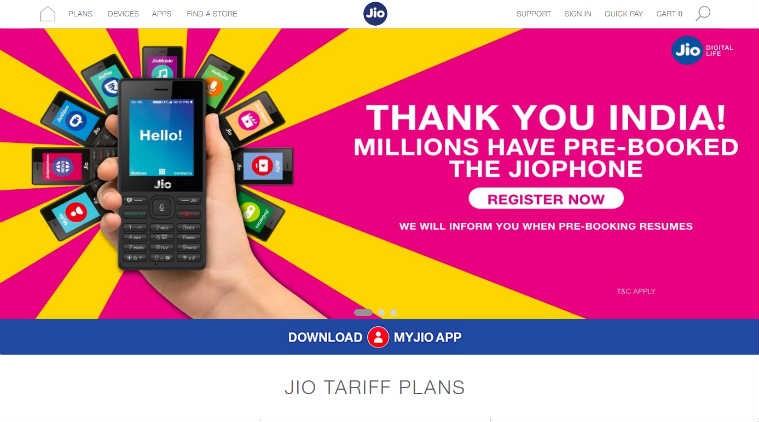 But those who placed the order successfully were promised to receive their phones on the first day of Navaratri festival on September 21. As it turns out, Reliance Jio Phones won't be shipping until the festivities are over, as the deliveries of the first batch of the phones have reportedly been delayed until October 1.
This may come as a disappointment to millions of potential buyers, who've already paid Rs. 500 towards booking fees and waiting to pay the remaining Rs. 1,000 before getting the handset. The news of the delay comes from Jio-authorised retailers and the company is yet to comment on the matter, only then we will know when exactly the deliveries will begin again.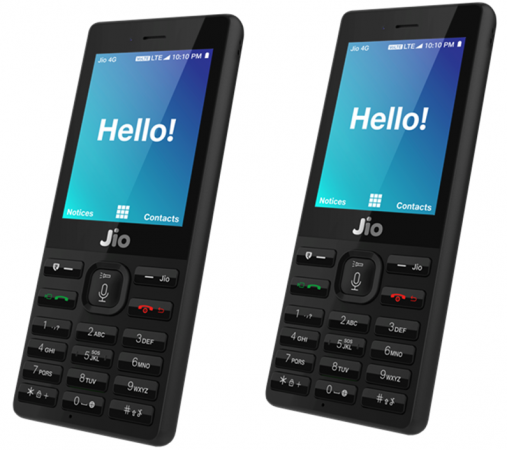 In fact, Jio has been mum on resuming pre-bookings for the JioPhone, which was shut on the day it was opened. As retailers have suggested, the pre-bookings will commence once the first batch of JioPhone delivery is completed, which puts the estimated time-frame around the first week of October.
While there's nothing much to do except wait, here's how users can track the status of JioPhone orders.
If you shared your registered mobile number at the time of booking the JioPhone, you can check the status of the device by dialing toll-free number – 1800 890 8900. Jio users can also track their JioPhone via MyJio app. You'll find all the necessary details under "My vouchers" tab.
Even when the deliveries begin, the phone will be handed out on a first come, first serve basis, so don't rest just yet. Stay tuned for more updates.