People who've pre-ordered the JioPhone despite the rush are eagerly waiting for the company to start delivering their packages, which was scheduled to begin on September 21. But the company hasn't been able to start deliveries due to unknown reasons. Now, there's an update for JioPhone buyers, who'll finally be happy.
Reliance Jio is expected to start deliveries of JioPhone on Sunday, September 24, and continue for the next 15 days, a new PTI report claims citing channel partner of Jio. There will be six million units of JioPhones in the first batch of delivery, which will be distributed in rural areas and small towns over the next 10-15 days, NDTV reported.
Reliance Jio hasn't commented on the matter. IBTimes, India, has reached out to the company, and we'll update once we hear back. It is also unclear when the pre-booking and second-batch deliveries for JioPhone will commence in India.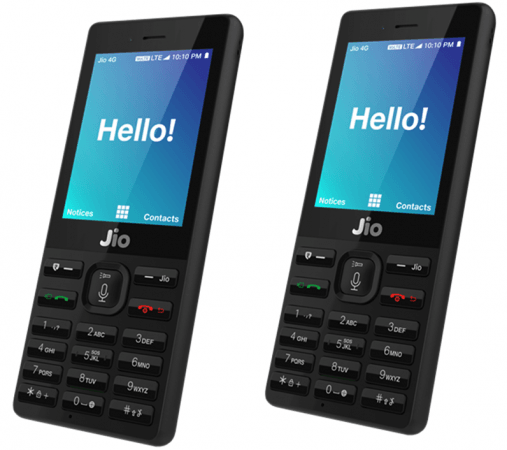 The new update on JioPhone deliveries comes shortly after a report claimed that the deliveries won't begin until the first week of October. The pre-booking is expected to resume once the first batch of JioPhone is delivered, which appears to be sooner than anticipated.
This may come as a disappointment to millions of potential buyers, who've already paid Rs. 500 towards booking fees and waiting to pay the remaining Rs. 1,000 before getting the handset. The total amount will be refunded when the device is returned after three years. Pre-booking doesn't guarantee a JioPhone as the smart feature phones with 4G VoLTE support will be available on a first come, first serve basis.
While anticipating customers wait for the JioPhone deliveries to begin, the company is offering a way to track the status of their orders.
If you shared your registered mobile number at the time of booking the JioPhone, you can check the status of the device by dialing toll-free number – 1800 890 8900. Jio users can also track their JioPhone via MyJio app. You'll find all the necessary details under "My vouchers" tab.