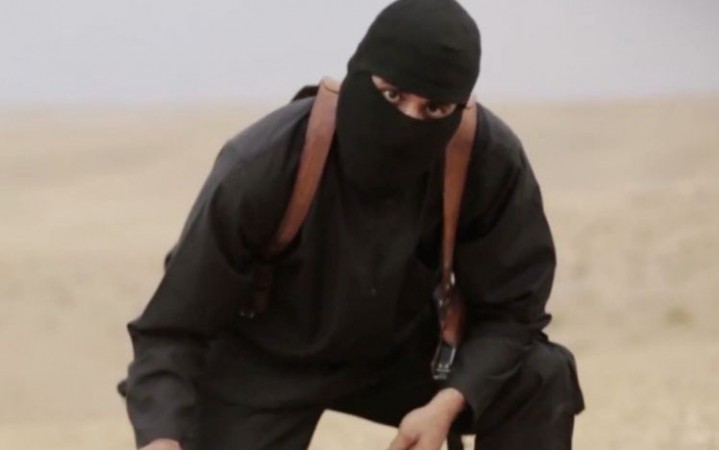 A former hostage, who was released after an extended period of captivity under the Isis jihadist group, has revealed shocking and harrowing facts about the activities of the dreaded outfit including the fact that they have created what has been called a parallel 'Guantanamo' where mock executions were held and hostages are tortured.
Writing for his El Mundo newspaper, Javier Espinosa – a Spanish journalist who was kidnapped in September 2013 and freed on March 2014 – also gave details about 'Jihadi John' who was last month identified as Kuwaiti-born UK citizen called Mohammed Emwazi. He apparently used various physical as well as psychological torture methods on him and 20 other hostages while being held on the replica 'Guantanamo'.
Espinosa wrote that Isis put together about 23 hostages from 11 different Western countries in a villa located north of Aleppo where the jihadists wanted to copy the US prison in Guantanamo, Cuba where many of the jihadists had been kept.
"They had this project for a long time. The (head guard) told us at the beginning they wanted to intern Westerners in a high-security prison with cameras and lots of guards" he wrote quoting information he had been told by American journalist James Foley.
"They told us that we would be here for a very long time, because we were the ones they captured," Foley was quoted as saying by the once-captured journalist in his article.
He said that this group of hostages comprising journalist and aid workers from Europe, America and Latin America were kept in the compound and repeatedly subjected to mock executions by three jihadists who were – as many reports noted last year — nicknamed as "The Beatles."
He recalled hostages being forced to watch images showing the execution of Russian engineer Sergei Gorbunov, who was killed by "exploding bullet fired to his head," as the militants apparently told him.
"You may wind up like him," one guard told Espinosa. "Or maybe we will make you unearth him and dig another grave so you can sleep with him."
Espinosa described many other kinds of psychological torture meted out to him and other hostages.
Once the 'Jihadi John' held an antique scimitar -- a backsword or sabre with a curved blade — at his neck and told him:
"Feel it? Cold, isn't it? Can you imagine the pain you'll feel when it cuts? Unimaginable pain.
The first hit will sever your veins. The blood mixes with your saliva. The second blow opens your neck. You wouldn't be able to breathe through your nose at this stage, just your throat. You'd make some amusing guttural sounds – I've seen it before, you all squirm like animals, like pigs. The third blow will take off your head. I'd put it on your back."