British Jihadi Sally Jones, an online recruiter for the Islamic State (ISIS) terror group, has been reportedly killed in a US airstrike.
Video of German ISIS bride captured by the Iraqi soldiers break internet
According to The Sun, the CIA had told its UK counterparts that Jones was killed by a Predator drone strike near the Syria-Iraq border in June while attempting to flee from Raqqa. She was heading for the Syrian border town of Mayadin when she was killed near the Iraq-Syria border.
Reports have also claimed that Jones's 12-year-old son, Jojo, whose full name is Joe Dixon, was also killed in the airstrike along with his mother.
UK refuses to confirm death
Though Jones' absence from the social media, where she had more than 20 Twitter handles, substantiates the fact that she is indeed dead, The Guardian has said that it is impossible to be categorical given the inability to collect evidence on the ground.
In fact, Britain on Thursday refused to confirm the reports that the US drone had killed Jones, who is also known as the "white widow".
Defence minister Michael Fallon said that he would not confirm the report of Jones' death. However, he did not rule out the possibility of the report either.
"I can confirm that if you are British national in Iraq or Syria and you have chosen to fight for Daesh (ISIS)... then you have made yourself a legitimate target and you run the risk... of being of the wrong end of an RAF or US missile strike," Fallon was quoted as saying by the News 24.
Jones' family reacts
Jones' husband, Darren Dixon (40) is reportedly happy that his wife, a Jihadi bride, is dead.
"I'm glad she's f***ing dead," Dixon told Mail Online on October 13.
"I don't know anything about it. It's all bulls***," Jones's older son Jonathan Wilkinson (21) added.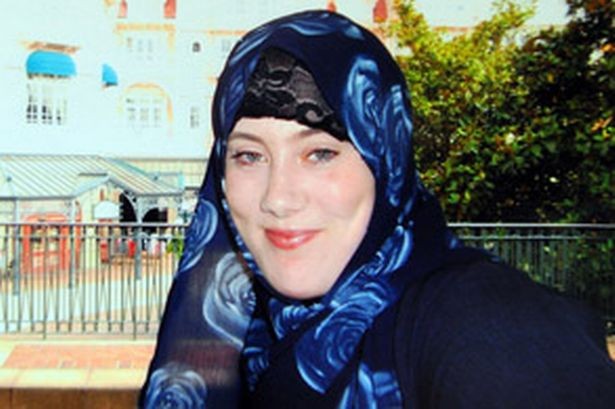 Jones, who was considered Britain's most-wanted woman, was a former punk musician. She was born in Greenwich, south-east London, but then moved to Chatham in Kent.
Later, she had converted to Islam and travelled from the UK to Syria in 2013. Reports claim that she got married to a Birmingham-born Junaid Hussain who was killed in a US drone strike in 2015.