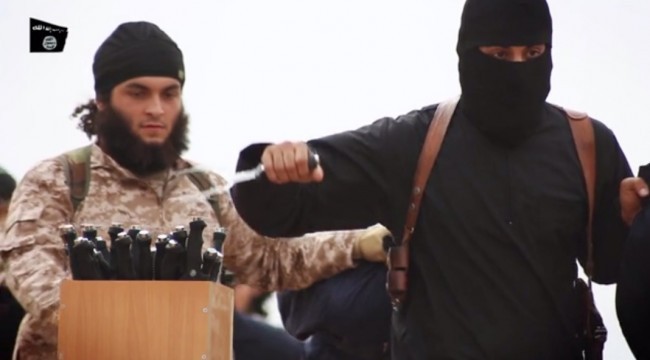 UK advocacy group CAGE has come under criticism for claiming that Isis executioner 'Jihadi John', identified as Mohammed Emwazi from London, was once a very "kind and gentle" man who ended up with the Islamic State because of harassment by the British spy agency.
The issue is slowly snowballing into a controversy with many on social media lambasting the advocacy group for letting the terrorist play the victim.
According to CAGE, a London-based organisation that supports people victimized by security agencies, Mohammed Emwazi, who has repeatedly appeared in videos showing brutal beheading of hostages, was harassed by British security forces and was prevented from going to his native Kuwait to start a family months before he finally decided to move to Syria.
This has however backfired with many opining that the group is just presenting the terrorist as a victim and condoning the terrible acts he has perpetrated.
"Asim Qureshi [of CAGE] should be placed under constant surveillance. He is clearly a threat to our society," said one person commenting on a report by the Independent which cited the advocate making those comments.
"Is this man completely naive? A lot of serial killers are perfectly nice and charming! Stop excusing and blaming it all on the secret services. You don't get made into a ruthless killer in adult age, it's already in you," said another commentator.
'Greatly Distressed because of Spy Agency'
Asim Qureshi, the research director of CAGE, said that Emwazi was "the most humble young person that I ever knew".
CAGE said that it first came in contact with Emwazi in 2010, when he had reportedly planned a visit to Kuwait. The group was in touch with him for two years since then, during which 27-year-old Emwazi spoke about the harassment he had to endure at the hands of British security agencies, leaving him "greatly distressed."
CAGE said that after Emwazi contacted the group, he told them that he was first detained by authorities when he travelled to Tanzania with two friends.
After being deported to Amsterdam, British official from MI5 reportedly accused him of trying to travel to Somalia to join the al-Shabab group. The officer than tried to convince him to work for MI5, the CAGE claimed, citing his testimony.
"We now have evidence that there are several young Britons whose lives were not only ruined by security agencies, but who became disenfranchised and turned to violence because of British counter-terrorism policies coupled with long standing grievances over Western foreign policy," CAGE's statement quoted Qureshi as saying.
British spies also visited his fiancée in London and she later broke up with Emwazi. He then moved to Kuwait where he got a job in a computer company and got engaged to a Kuwaiti woman.
Emwazi visited London twice during that time but was arrested and detained before he was able to go back home during his second visit in 2010. He was investigated by MI5 "as a suspected core member of an extremist network" who was allegedly operating from London, the BBC reports.
CAGE further claims that Emwazi wrote a letter to the organisation during his detention in London in 2010, in which he said: "I never got onto the flight, what was the point, I said to myself: I'll just get rejected. I had a job waiting for me and marriage to get started. But now I feel like a prisoner, only not in a cage, in London. A person imprisoned and controlled by security service men, stopping me from living my new life in my birthplace and my country, Kuwait."
"I have been trying to find out the reason for my refused visa issue from my home country Kuwait, and a way to solve the issue. So through my friends in Kuwait, it has been said to me that Kuwait has no problem with me entering, and the reason for my refusal is simply because the UK agents have told them to not let me in!!" (sic) he further wrote in the letter.