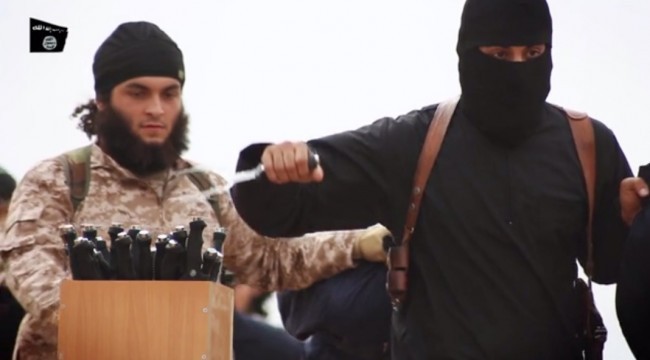 British national Mohammed Emwazi, who after being featured in several beheading videos earned the title of 'chief executioner of Isis' aka 'Jihadi John', is believed to have fled to Libya after his real identity was revealed, according to US intelligence agents.
In February, the real identity of the 26-year-old Londoner, who reportedly executed American journalist James Foley, fellow aid worker Peter Kassig, British aid worker David Haines, Israeli-American journalist Steven Sotloff and Japanese photo-journalist Kenji Goto, was established as Kuwaiti-born British national Mohammed Emwazi.
British intelligence officials revealed they were able to confirm that the masked executioner was indeed Emwazi, who travelled to Syria in 2012 and later joined the ranks of radical group, BBC had reported.
Jihadi John was last spotted in an Isis beheading video in January, in which he was shown beheading Kenji Goto. Since then, he has not appeared on any Isis propaganda. It was reported in March that the masked killer had apologised to his family for the problems he had created. However, he categorically stated that he was sorry for bringing shame to his family and not for the gory executions,The Sunday Times had reported.
According to the UK-based news publication - Express, Isis does not want Mohammed Emwazi to be in Syria. An agent with a Joint Terrorism Taskforce, which has members from CIA and US special forces DEVGRU, told the daily that they have been hunting for Jihadi John in Syria, but now they have information he has slipped out of Syria.
"We think it is a tactical move by Isis to keep Emwazi out of the limelight," the intelligence source said.
"His unmasking by the Press took away the mystery surrounding his 'bogey man' persona and though we have targeted him with conventional missiles we have had no confirmation of a successful strike.
"We have picked up communication intercepts to suggest Emwazi has been in Libya and remained there over a number of days," the intelligence official added.