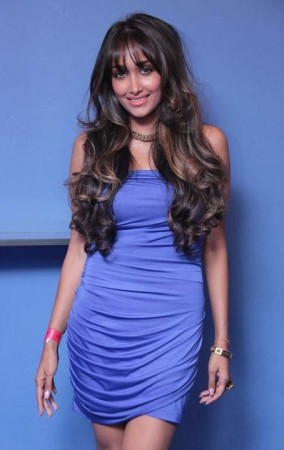 Sooraj Pancholi could land up in trouble, as his deceased girlfriend Jiah Nafisa Khan had mentioned about her troubled relationship in her six-page suicide note.
Aditya Pancholi's son hit the limelight earlier this year with news of Salman Khan launching the young wannabe actor in Shubhash Ghai's remake "Hero" but trouble started brewing after his girlfriend Jiah Khan committed suicide. Now, doubt around his future in the film industry is looming large after all the negative publicity, and it is to be seen if Salman will go ahead with his plan of launching Sooraj Pancholi.
Things have taken a different turn now with Jiah's mother Rabia revealing the shocking content of her daughter's suicide note. It has come out that the British-indian actress was subjected to an abusive relationship as opposed to the previous reports of work depression.
[Read Full Text of Joah Khan's Suicide Note]
"After all the pain, the rape, the torture I have seen previously, I didn't deserve this...I just became increasingly scared that you would hurt me mentally or physically," reads the letter.
In a direct accusation, the letter echoed Jiah's turbulent emotional state of mind erupting from a broken relation. "I have no reason to breathe anymore. All I wanted was love. I did everything for you. I was working for us. My future is destroyed. My happiness snatched away from me. You never appreciated my love. Kicked me in my face. I have no confidence or self esteem left. Whatever talent whatever ambition, you took it all away. You destroyed my life."
Even though the letter is not addressed to Sooraj, all hints point to the 22-year-old with whom Jiah was in a troubled relationship.
The explosive letter found by Jiah's family had the deceased actress claiming that he was cheating on her and went on to disclose, "I aborted our baby when it hurt me deeply."
For Sooraj, it will be hard time proving that he is innocent since Jiah's mother Rabiya has lashed out at him openly for physically abusing her daughter before she took the extreme step.
"Just before she committed suicide, she met Suraj. I suspect he hit her on the face. I've asked the police to investigate if the injury on her face is because of this. While returning home that night, it can be seen in the CCTV she was determined (to kill herself)," said the enraged mother to Deccan Chronicle.
She even went on to add that there were messages which Jiah exchanged with her sisters on Black Berry and Whatsapp saying the actress was harassed by Sooraj.
Moreover, during initial police investigations, it was reported that Sooraj's entire call and message records were erased, a valid move if one wants to defend itself.
And if a case against torture is proved, Sooraj can be put behind bars under the Prevention of Torture Bill, 2008, that says "torturing anybody on the ground of his race, religion, place of birth, residence, language, caste and community would be a punishable offence." The Article 5 of Universal declaration of Human Rights (1948) also states, "No one shall be subjected to torture, or to cruel, inhuman or degrading treatment or punishment."
However, the case may take a graver turn as the torture has resulted in the victim taking her life.