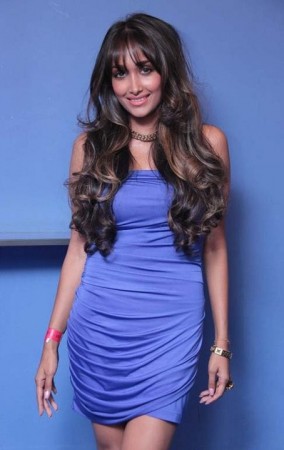 The mother of late Bollywood actress Jiah Nafisa Khan, who committed suicide on 3 June, said that her daughter was very weak from within due to her troubled relationship with her boyfriend Sooraj Pancholi.
Jiah's mother also said that she still can't believe that her daughter had taken the extreme step.
Jiah Nafisa Khan was found hanging at her apartment on 3 June and her suicide note suggested that she committed suicide due to her complex relationship her boyfriend Sooraj Pancholi.
Speaking about Jiah Nafisa Khan, her mother Rabiya Khan told Press Trust of India, "It is heartbreaking... unbelievable... why she did this? When someone is behaal (in bad shape), disturbed mentally and emotionally then they don't know what they are doing, what step they are taking. She was a fighter, soldier."
Stating that the 25-year-old actress was gravely disturbed, Rabiya added, "She was very spiritual. She used to advice and counsel her sisters. Being elder, she was protective about them. It is surprising to know how kamjor' (weak) she was from within... we couldn't believe she did this."
After the family of the actress recovered the six page note, which is believed to be written by Jiah Nafisa Khan before she committed suicide, the police Sooraj was arrested on 11 June on the charges of abetting suicide after the police scrutinised the content of the letter.
Rabiya also said that Jiah took the extreme step because her love was not respected and recognised by Sooraj.
Revealing that she came to know of Jiah's troubled relationship with Sooraj just a few months back, Rabiya told the news agency, "This year when she came to London for her birthday (in February) I noticed she had lost the charm on her face. As a mother I could feel it. I asked her and she started crying, I asked her if that was about her career, or films getting delayed. She started crying like hell as if there was a deep pain in her heart."
"We asked her if it was about Suraj, she said he does not respect her, uses foul language, hits her. I told her he is not for you... we asked her to cut off ties with the guy. We decided to do things what she likes and tried to keep her busy. She became normal and looked happy. I explained her how to give space in a relation, how to keep oneself busy," she added.