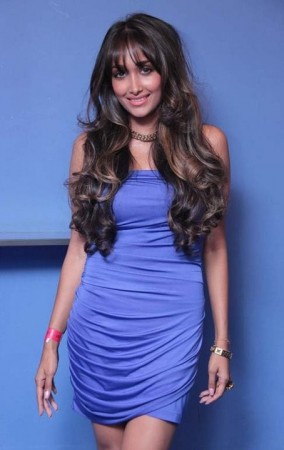 Mumbai Police on Thursday sought permission to conduct a narco-analysis test on budding actor Suraj Pancholi, who is presently in judicial custody on charges of abetting the suicide of actress Jiah Khan.
The divisive test involves injecting the suspect with truth serums that turns him/her into a hypnotic state. This makes it difficult for the person to lie, thus enabling law officials to procure vital information.
The test usually conducted in select cases has been used famously on a few high-profile convicts including 26/11 terrorist Ajmal Kasab and stamp paper scam accused Abdul Telgi.
The hearing of the application for the test is scheduled in the magistrate court on 1 July. Suraj's bail hearing is also due on the same day in Bombay High Court. His custody has been extended to 11 July after prospectors reasoned that releasing him would intervene into the investigations.
The move was met with severe criticism since the test is generally sought in high-profile cases.
Authorities reasoned that the test is crucial in retrieving details of what happened on the night of 3 June - the day when Jiah took the extreme step by hanging.
"We need to find out from Suraj what exactly transpired 30 minutes prior to Jiah's death on June 3. Jiah had been to Suraj's house and we have to find out what happened between them. They also had an argument on phone and had been texting each other. We need to ask Suraj questions about their troubled relationship," an officer told The Times of India.
What comes as a relief for Suraj, the test cannot be carried out without his consent, according to a Supreme Court ruling in 2010.
"The Supreme Court has clearly stated that such tests have to be voluntary in nature. If he decides against giving his consent, it cannot have any bearing on the trial process or prejudice police investigations. He might have his personal reasons not to go ahead with the tests," lawyer and activist Y P Singh told the daily.
"The test cannot be used to seek a statement of confession from the accused during investigations."
Suraj, 22, is said to have rejected the memo which the police brought in Arthur Road jail on Wednesday after filing the application to Andheri magistrate court on Tuesday. "The police arrived with a memo which Suraj refused and said he would not do anything unless he consulted his lawyer," said a source from the Pancholi family told TOI.
According to legal experts, any move of non-compliance on Suraj's part would only favour the defence who could present that the suspect has something to hide.
Responding to the police's move, Suraj's mother Zarina Wahab lashed out, "How can they even think of a narco test? What has my son done, is he some criminal? Kya usne bomb blast kiya hai? (Has he blasted a bomb?) This is not fair to my child, who is innocent."
Adding to Zarina's woes, fresh legal troubles have cropped for husband Aditya Pancholi. His neighbour Bhargav Patel filed a complaint against the yesteryear actor alleging that Pancholi abused him barging into his house. The complainant even submitted the building's CCTV footage as an evidence of the assault.
Police have booked Aditya Pancholi under sections 452 (trespassing) and 323 (voluntarily causing hurt) of Indian Penal Code (IPC).