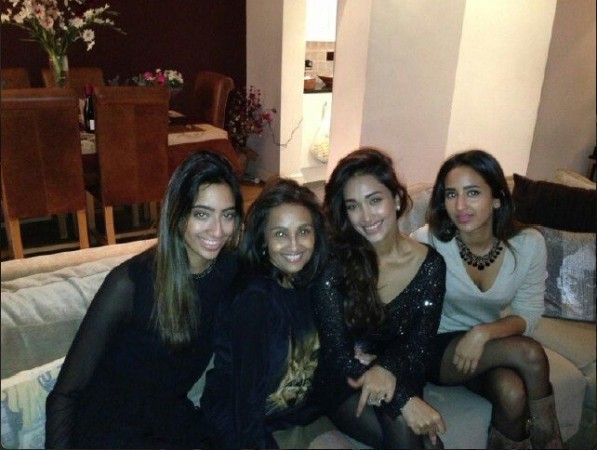 The Jiah Khan suicide case has taken a new twist, after forensic report revealed that human flesh was found under the actor's fingernails, according to The Times of India.
The forensic report also stated that her underwear had blood stains. The flesh under her nails and blood stains point out that the actress might have made a struggle before her death, strengthening murder angle of the case.
The blood group of the stains found on her inners is yet to be determined.
According to the newspaper, the Kalina Forensic Laboratory report on 16 August states that human flesh and blood stains confirm signs of struggle before her death. Jiah's mother Rabiya Khan has asked police to take the forensic report into account.
Rabiya, speaking to Mid-Day, said that her daughter was definitely murdered.
"My daughter was definitely murdered and the police have hidden the facts - this is ultimate proof that somebody else was involved and killed her. Why didn't the forensics experts examine the DNA on the human tissue found in her nails, to ascertain whose it was?" she stressed.
The forensic report was send to Dr RK Sharma, former head of Department of Forensic Medicine and Toxicology, AIIMS, for his opinion. He later said that the most important evidence - the human flesh under the nails and blood stains - were not investigated properly.
Rabiya's lawyer Dinesh Tiwari has said that they will appeal in the court to gain access to the video footage of the autopsy. He also said that if required, they should allow exhuming her body.
"If the police do not decide to exhume the body soon, we will file an application in the court for the same," Tiwari said.
On 3 June, the actress was found hanging at her Juhu residence. Initially police stated the actress had committed suicide but Rabiya maintained her stance that her daughter did not kill herself. Rabiya even released some photos of Jiah's dead body, claiming she was murdered.