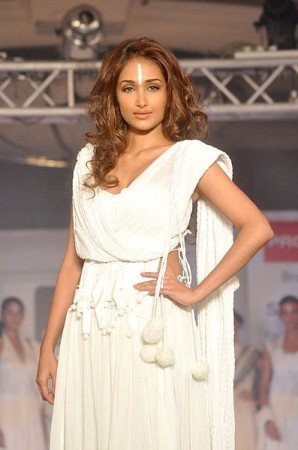 Bollywood actress Jiah Khan, who allegedly hanged herself on Monday night, wanted to switch to a career in interior designing, her mother, Rabiya Amin, told police.
The 25-year-old actress was found dead at her flat in Sagar Sangeet Building in Juhu, Mumbai on Monday night, in an apparent case of suicide. The cause of death is not yet known and police are waiting for autopsy reports.
The actress, who started her Bollywood career with controversial film "Nishabd", was apparently depressed after she was rejected at an audition in Hyderabad, her mother told police, according to India Today. Jiah was upset because she could not do well in the audition.
After coming back from Hyderabad Jiah confided in her mother about her fading career and said she wanted to change her profession, police sources told India Today.
Jiah, apparently, wanted to pursue interior designing, Amin said.
Ram Gopal Verma, who directed "Nishabd", tweeted on Tuesday saying that the actress was quite depressed.
"The last time I met her Jiah told me that everyone around her makes her feel like a failure," Verma tweeted.
Jiah, who was dating Aditya Pancholi's son Sooraj, did not meet any one after coming back from Hyderabad. The last person who met her was her cousin who told police that she looked disturbed but behaved very normally.
According to The Times of India, Sooraj had called off his relationship with the actress. "Sooraj had called of her relationship with Jiah. The break up had disturbed the actress who has also been struggling to return to work without much of success," TOI quoted an industry source as saying.
Sooraj is now being questioned by Mumbai police in connection with the case.