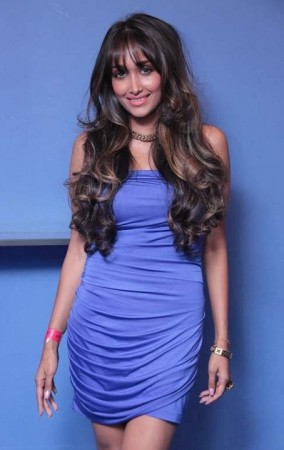 Sooraj Pancholi, the son of actors Aditya Pancholi and Zarina Wahab, was arrested on Monday evening on charges of abetting actress Jiah 'Nafisa Khan's suicide.
The action was taken after Jiah Khan's mother Rabiya Amin Khan submitted a six-page letter allegedly written by her daughter. Jiah's sister found the letter in her handbag, in which the actress has penned about her "troubled" relationship with her alleged boyfriend Sooraj.
In the letter Jiah had stated, "You destroyed my life. It hurt me so much that I waited for you for ten days and you didn't bother buying me something. The Goa trip was my birthday present but even after you cheated I still spent on you. I aborted our baby when it hurt me deeply."
She also said, "All you want in life is partying, your women and your selfish motives. All I wanted was you and my happiness you took both away from me. I spent money on you selflessly you would throw in my face. When I would cry for you. I have nothing left in this world to live for after this." [To read the full text of the letter, click here].
Initially, Police had mentioned that they did not have any evidence against Sooraj. After Jiah's letter was found, they consulted legal experts and booked sooraj on charges of abetting the suicide.
A police team went to Pancholi's residence and arrested Sooraj around 5 pm. The aspiring actor will be produced before the Andheri court on Tuesday. "We registered an FIR under the IPC's section 306 (abetment of suicide) on the basis of Rabiya Khan's statement and arrested Sooraj. We will produce him in the Andheri court on Tuesday for remand," said senior inspector Arun Bhagat of the Juhu police station, according to a leading daily.
Earlier in the day, jiah's mother held a press conference at her home and restated that her daughter did not commit suicide due to lack of film assignments, but due to her "difficult" relationship with Sooraj.
"She was attending at least three to four events a month. She was making money and was living comfortably in her house with two maids and even had a car and a driver. It was the insecurity that her love was not respected and recognized that was killing her day by day," Rabiya told the media.
Actress Jiah Khan committed suicide by hanging herself at her Juhu residence on 3 June. She made her bollywood debut with Amitabh Bachchan's "Nishabd" in 2007. Her other film projects include "Ghajini" and "Housefull."