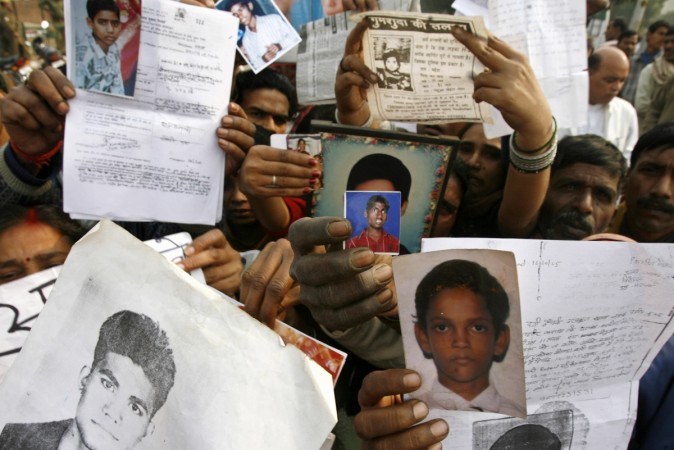 Thirteen-year-old son of a jeweller was found dead on Wednesday morning near a drain in Delhi's Geeta Colony a day after he was kidnapped for a ransom of ₹1 crore.
Utkarsh Verma – the youngest son of a local jeweller, Mukesh Verma – was kidnapped near his house on Tuesday around 2:30pm, when he was returning from school, according to the police. He was abducted when he went out of CCTV coverage.
Also, there were no eyewitnesses to the crime, an investigating officer said. Joint Commissioner of Police Sanjay Baniwal said teams of East Delhi police, crime branch and special cell were sent out in search for the boy soon after being informed about the kidnapping around 4pm, according to Hindustan Times.
It was only after 7:30pm that Utkarsh's family received ransom calls demanding ₹1 crore.
"While our efforts were on, the family received two ransom calls between 7:30pm and 8:45pm. The kidnappers demanded R1 crore for the boy's safe release. The kidnappers, in their last call, told the family they would call on Wednesday morning to tell them the location where the ransom money was to be delivered," Baniwal told the daily.
However, Utkarsh's family did not receive any phone call and instead their son's body was recovered near a drain about 1.5km from his house. The police said Utkarsh was strangled to prevent their identity to be revealed.
Police also suspect that the abductor was known to the family and that Utkarsh was not taken away forcibly.
"It means he either walked with one of the abductors who happen [sic] to be the prime suspect or accompanied him on his two-wheeler. A car cannot pass through the narrow lane," another investigating officer said.
The police are now looking for a suspect close to the family and also other angles, including property dispute and business rivalry.
Utkarsh, who was a class 8 student at a private school in Anand Vihar, lived with his mother, Mamta, and 22-year-old brother, Rishabh, in East Delhi's Gandhi Nagar.