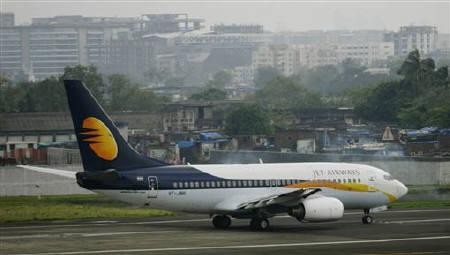 Jet Airways could get into trouble like the debt-ridden Kingfisher Airlines, as the service tax department has served a notice to the Airlines to pay the dues or face similar consequences like that of the Kingfisher.
Service tax department said that Jet Airways has not paid its dues for the months of January and February that amounted to about Rs.69 crore.
The Jet Airways was supposed to pay the dues by March 6 but didn't. Now, the service tax department said that it will have to freeze their bank accounts if they don't reply to the notice.
Meanwhile, the Jet Airways authorities said that there was delay in the payment of dues due to price hike in oil and other costs. They added that everything will be fine as they are making the payment by Monday.
The tax authorities have recently frozen the bank accounts of Kingfisher Airlines due to unpaid dues.