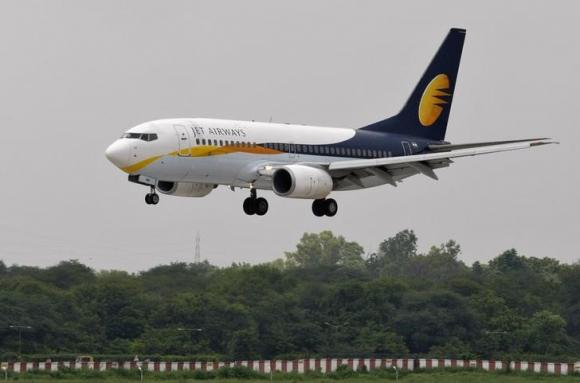 With the entry of new low-cost carriers Vistara and AirAsia, the domestic aviation landscape has undergone a sea change, resulting in increased competition to Jet Airways and SpiceJet.
However, Jet Airways is likely benefit more from the changing business picture in domestic aviation compared to budget carrier SpiceJet.
Although Jet Airways has seen some pressure in the domestic market due to new entrants, it witnessed an increase in traffic for international routes. Currently, low-cost airlines occupy 63% share in the local market, The Economic Times reported.
On the other hand, SpiceJet, which is facing a stiff competition from other budget carriers, has witnessed a decline in market share to 9.4% in the March quarter compared to 19% in April-June quarter 2014.
Debt-ridden budget carrier SpiceJet has turned profitable for the first time in seven quarters posting a profit of ₹22.5 crore in the March quarter. But analysts said the turnaround is mainly because of cost cuts and not due to increase in traffic.
SpiceJet, India's fourth-largest airlines by market share, has also cut the fleet size to 35 from 53 earlier. The low-cost airlines currently operates 20 Boeing 737s and 15 Bombardier Q400 turbo prop planes.
However, the scenario is quite different for India's second largest airlines Jet Airways, which sees over 55% of its overall revenues from the international routes. Also, Jet Airways faces less competition in the international segment.
Jet Airways accounted for 40% of 'outbound and inbound traffic to and from India' during the 11 months ending February 2015. Its market share also increased to 13% in 2013-14 compared to 1% in 2003-04.
Experts say that Jet Airways can also use its partnership with Etihad Airways to make Abu Dhabi as India's offshore hub by rising its global footprint.
Besides, Jet Airways's international traffic is likely to gain from the restrictions laid out by the government on the new carriers, Vistara and AirAsia.
Jet Airways has reduced its losses to half and increased its revenues by 11.2% in the past two fiscal years.