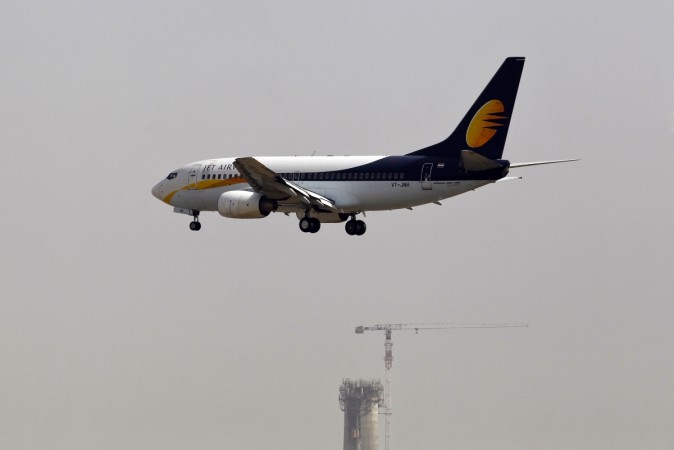 Social media sensation Clince Varghese's selfie video created panic and false hijack rumours that delayed Jet Airways flight from Kochi to Mumbai on Monday. Varghese, who is known as Selfie King, was taken into custody after an employee of the airline at the Cochin International Airport Limited (CIAL) overheard Varghese talking about a "happy bomb."
The incident happened on Monday when the Kochi to Mumbai Jet Airways flight was scheduled to take off at 12.05 pm, but it got delayed after the hijack and bomb threat. Varghese, who is an MTV VJ, took the video of himself claiming that he would hijack the aircraft with a "happy bomb."
He made the claim while boarding the plane. The ground staff, who overheard the "happy bomb" talk, informed the supervisory officers who in turn informed the CISF and the domestic terminal manager, the Press Trust of India reported.
The authorities offloaded Varghese and other passengers to conduct a security check of the aircraft. The security check and the entire fiasco delayed in take-off.
Varghese along with a person accompanying him was handed over to the police. During questioning, Varghese said he was "expressing happiness to his friend in Mumbai on Facebook."
He had posted another video on Facebook on Monday with a caption, "Sunkissed Monday! Heading to the Kochi airport and then flying off to Mumbai. Engage & Inspire Tour continues...."
Meanwhile, Jet Airways spokesperson said that the passengers boarded the flight again after all the security checks were completed.
"The flight was rescheduled to take off at 1402 hours, with a delay of two hours on account of a security-related matter. The airline has informed the authority concerned of the same for further necessary action and has offered full cooperation as required," the spokesperson said in a statement, according to PTI.