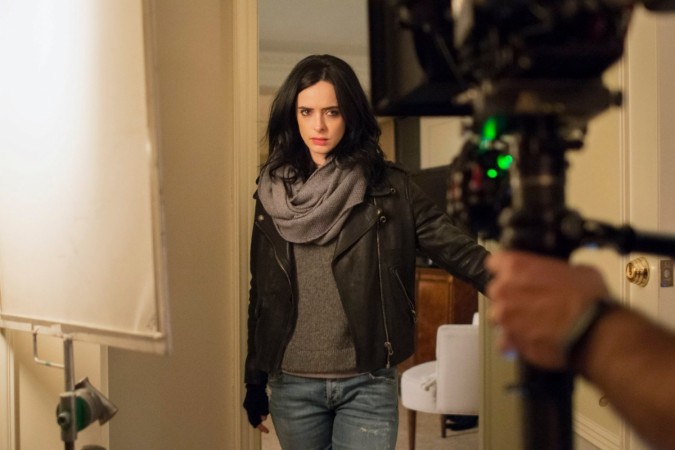 Jessica Jones (Krysten Ritter) will emerge as a much stronger superheroine from being a whiskey-drinking, short-fused, mess of a woman. In the season 2, it is expected that she will encounter with several new villains as teased by showrunner Melissa Rosenberg.
Jessica Jones season 2 plot details give us an idea that a love triangle could be brewing when freshly released set photos show that Simone Missick's Misty Knight will return.
In an interview with Esquire, showrunner Melissa Rosenberg revealed that even though Kilgrave is gone, Jessica will still be dealing with that trauma. "She was kind of messed up even before Kilgrave came along and so in Season Two we can explore what's possible for her moving forward."
Rosenberg also explained that Luke Cage and Kilgrave missing from Jessica Jones season 2 means that Jessica's friendship with her adopted sister Trish (Rachael Taylor) will be at the centre of the series. "I feel like for me that's what is unique about the relationship, that they are such intimate friends, and I think they don't have to become lovers—that being said, one never knows."
Jessica Jones was the first Netflix series to put a realistic woman superhero front and centre. After an explosive first season, all Jessica Jones fans can expect Rosenberg to give us another deep, character-driven storyline.
The release date of Jessica Jones season 2 depends on the release of upcoming team-up miniseries The Defenders, which will bring together Daredevil, Jessica Jones, Luke Cage, and Iron Fist.
Jessica Jones season 2 will probably release sometime in late 2017.