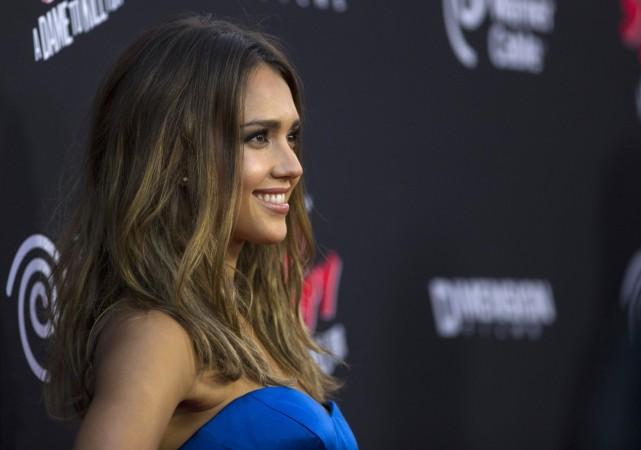 Honest Company, the shopping portal co-founded by actress Jessica Alba that sells personal care and home products, claims "You can rest easy knowing The Honest Company's products are made without health-compromising chemicals or compounds" on its website.
But the claim took a beating last Friday when two petitioners accused the company of "fraudulently labelling dozens of home and personal care products as natural, plant-based or chemical-free."
A lawsuit filed by Brad and Manon Buonasera in the US District Court in Manhattan accused Honest of "marketing at least 41 items such as floor cleaners, laundry detergent, children's toothpaste, soap and bubble bath" and sought at least $5 million in damages, Reuters reported.
The products, claimed as natural and devoid of chemicals, contained "a spectacular array of synthetic and toxic ingredients," such as phenoxyethanol and methylisothiazolinone, according to the petitioners.
While the petitioners accused Honest of violating New York state consumer protection laws, and wanted class-action status for New Yorkers who bought the company's products, the company said that the charges were "without merit."
"The Honest Company takes its responsibility to our consumers seriously and strongly stands behind our products. These allegations are without merit and we will vigorously defend this baseless lawsuit," it said in a statement.
Honest raised $100 million in August funding and has worked with Goldman Sachs and Morgan Stanley on a possible initial public offering, the Reuters report added.
The other co-founder of Honest Company is Christopher Gavigan, who is also its chief product officer.
Jessica Alba is a Californian and has acted in films such as "Fantastic Four" and "Little Fockers," as well as television series like "Dark Angel" and "The Office" and "Entourage." Her profile explains what motivated her to start the shopping website. "When I became a mom, I finally became the person I am, that I always should have been. It's the most satisfying job in the world. But, it can also be overwhelming and confusing. I created The Honest Company to help moms and to give all children a better, safer start."