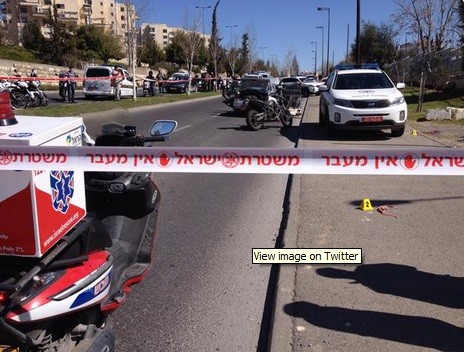 A man rammed a car into a group of pedestrians near the border area of Jerusalem, leaving five people, including four policewomen injured on Friday.
The incident took place near a light rail station in Shimon HaTsadik street in east Jerusalem, making it the second such car attack within months in the region. In November last year, a Palestinian had killed at least one person in East Jerusalem by ramming his car into pedestrians.
In Friday's incident, the attacker even attempted to assault the pedestrians with a weapon but was shot by the police before he caused more harm, according to The Jerusalem Post.
The five injured were taken to the hospital and are said to be in a "moderate condition".
The police are reportedly investigating the incident as a suspected terror attack.
More details are awaited.
Police units at the scene of attack in Jerusalem. 4 policewoman injured moderately taken to hospitals in Jerusalem. pic.twitter.com/yl8rOcHxhe

— Micky Rosenfeld (@MickyRosenfeld) March 6, 2015