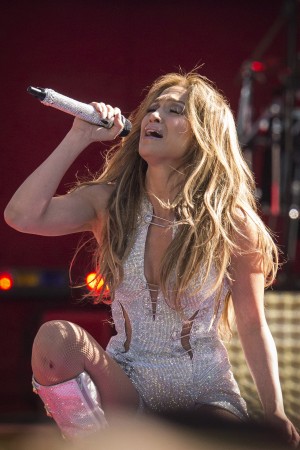 American singer Jennifer Lopez, popularly known as JLo, will perform at the wedding of UK-based billionaire Sanjay Hinduja in Udaipur, report suggests.
Hinduja will tie the knot with his long-time girlfriend and designer Anu Mahtani in a lavish ceremony in Udaipur. The wedding ceremonies will start from 10 February and will be held at three different places in Udaipur.
Designer Manish Malhotra informed Hindustan Times that he would love to design for JLo if she performs at the event.
"If JLo does perform, I'd love to meet her and design for her, too," Malhotra, who is designing for the wedding, informed the daily.
According to a BollywoodLife.com report, JLo will be put up at one of the most expensive suites in the country.
Bollywood actor Akshay Kumar and Malaika Arora Khan are also expected to perform at the wedding of Hinduja. More than 800 high-profile guests, including Bollywood celebrities and politicians, are expected to attend the grand wedding ceremony.
Recently, Bollywood celebrities, politicians and businessmen attended a pre-wedding bash of Hinduja.
The guest list included Madhuri Dixit, Anil Kapoor, Jackie Shroff, Anil Ambani, Nita Ambani, Luv Sinha, Kussh Sinha, Nitin Gadkari, Poonam Dhillon and designer Shaina NC, among others.