Jennifer Lawrence is attracting some bad attention to her personal life. The brilliant actress, who will be seen in the mind-bending movie titled Mother! has been linked with several costars in the past. While her link up stories haven't been confirmed, the rumours have led to some nasty splits. The recent being Chris Pratt and Anna Faris.

As soon as the star couple announced their split, fingers were pointed at Pratt's Passenger co star Lawrence who was rumoured to have a "special" connection with the actor. Now, another star seems to be threatened by Lawrence and doesn't want her fiancé anywhere close. Malibu singer Miley Cyrus has reportedly "forbidden" Liam Hemsworth from working with Lawrence.
Also Read: Jennifer Lawrence's Mother! trailer will leave you disturbed [VIDEO]
Hemsworth and Lawrence were seen together in The Hunger Games. It is now rumoured that Hemsworth was offered a movie opposite Lawrence. But Cyrus has not allowed her fiancé from signing it.
Apparently, a Miley Spy has informed National Enquirer that Miley is against the idea, especially after Lawrence confessed kissing Hemsworth off-camera when she appeared on Watch What Happens Live. "Miley absolutely hit the roof! She'd already seen fire-engine red and lambasted Liam after Jennifer kissed and told that she'd played ravenous hunger games with Liam when cameras weren't rolling during the filming of their hit flick, adding, 'He's hot — who wouldn't?!," the alleged insider shares.
The gossip magazine's source also claims, "Miley hasn't forgiven, nor forgotten — and she's forbidden Liam to co-star ever again with hunger-driven Jennifer! Miley flat-out told him, 'Fuggedaboudit!... Ain't happening, ever!'"
Ouch! JLaw, poor you?
Though the couple have been reportedly fighting off-late, Gossip Cop points out that the report might not be true. Sources tell the website, "Cyrus has not put any restrictions on Hemsworth's film career, nor would she."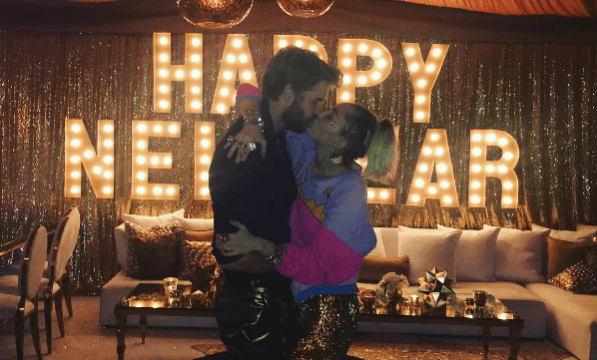 Also, the site points out that none of the trade outlets like The Hollywood Reporter, Variety or Deadline have hinted about Hemsworth-Lawrence collaboration, suggesting that there is no movie on the plate.
Lawrence is currently dating Mother! director Darren Aronofsky.