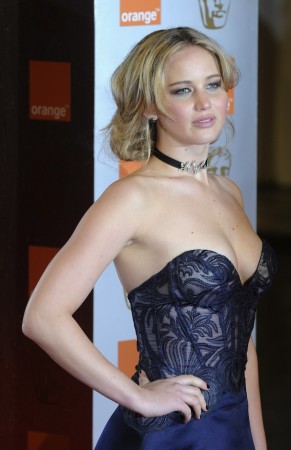 Nude leaked images of "Hunger Games" star Jennifer Lawrence, Kate Upton, Victoria Justice and Ariana Grande were posted online on the 4chan thread, which caused Twitter frenzy on Sunday night.
But that's not all, the one who hacked the accounts of Lawrence, Upton, Justice and Grande claims to have naked photos of 100 others Hollywood actors and models.
An anonymous hacker hacked the mobile phones of these actresses via Apple's iCloud and posted the photos online on the 4chan thread. Since then, the photos have gone viral on social media with users re-posting them.
Along with the photos, a supposed list of celebrities, including Rihanna, Hilary Duff, Amber Heard, Kim Kardashian, Abigail Spencer, Dove Cameron, Kirsten Dunst, Lisa Kelly, Megan Boone, Lea Michele, Selena Gomez, Cara Delevingne, Mary Kate Olsen, Keke Palmer, Vanessa Hudgens and Wynonna Ryder among others have also leaked online.
Check out the list here.
The list has around 100 names of actresses and models. The only male in the list is Dave Franco and the list is doing rounds on social media.
The authenticity of the list is not yet confirmed. Also, it is not sure whether they have naked pictures of all celebs mentioned in the list and whether they will leak the pictures of other celebs.
Meanwhile, two celebs have confirmed that their phones were hacked and pictures were taken from them. Lawrence's publicist confirmed the report, while Mary Elizabeth Winstead tweeted that she took the photos years ago, but deleted it later.
"To those of you looking at photos I took with my husband years ago in the privacy of our home, hope you feel great about yourselves," she tweeted.
"Knowing those photos were deleted long ago, I can only imagine the creepy effort that went into this. Feeling for everyone who got hacked."
On the other hand, Justice and Grande have denied it saying that the photos are fake.
"These so called nudes of me are FAKE people. Let me nip this in the bud right now. *pun intended," Justice tweeted.