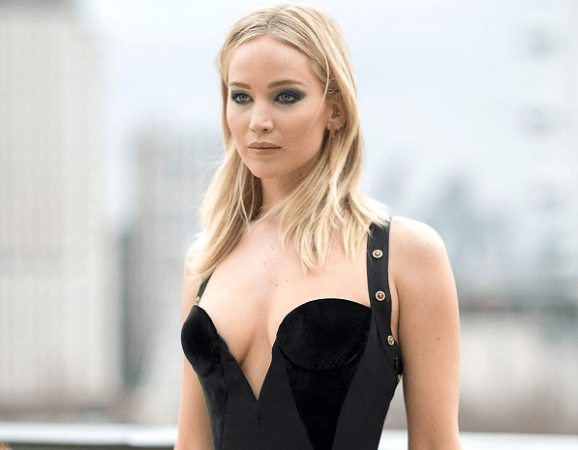 Jennifer Lawrence proves yet again that she is a lovable goofball. The "X-Men: Dark Phoenix" actress has always been surprisingly candid about her embarrassing moments, with each moment topping the next. So, it was no surprise that her latest revelation on the Howard Stern Show was by one of her most hilarious revelations. On the show, the actress spoke about getting into an altercation at TV host t Ellen DeGeneres' birthday party.
"I was done, and I went to go see my ride, and my ride wasn't ready to leave yet," Lawrence, 28, began. "So, I smoked a joint with some rappers."
"Their s— is different," she added. "So, I entered a different universe."
Lawrence said she then went to the porta potty to urinate, and that's when the altercation ensued.
"There was a woman there, and she was like, 'No, no, no, go on, go ahead!' I was like, 'No, you were here first. You go!' And she was like, 'Go!'" Lawrence said on Stern's show. "I was like, 'Okay.' So I'm in the porta [potty], and I was like, 'She's gotta poop. This poor woman just gotta poop.' So I came out, and I made a beeline for her and I went up to her and I was like, 'Look, you gotta poop.' And she was like, 'No, I don't. I don't know why you're saying that. I really don't.' She was kind of laughing but was like, 'No.'"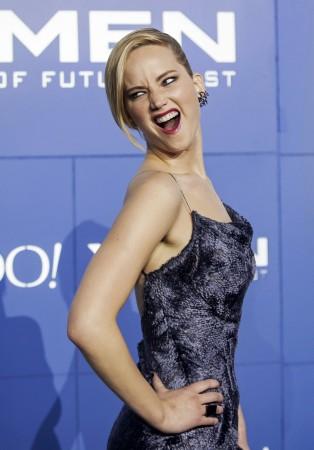 "All of a sudden, security is grabbing me because what I hadn't realized is I am grabbing this woman by the shoulders, shaking her, screaming, 'You have to poop! You have to poop!'" she continued.
Lawrence said the security guard was "laughing so hard" because he heard the whole exchange.
"He's like, 'You can't grab her. But, I agree. She's gotta poop,'" Lawrence told Stern. "He and I were on the ground laughing. The woman finally just started laughing, and I was like, 'Just... poop.'"
When Stern asked Lawrence if the woman was also famous, she said no.
"I have to find out who she is," she said. "I have to apologize."
And the bright side? "I got McDonald's on the way back," Lawrence said.
It is being reported that Stern's YouTube clip was published on Christmas Eve, the same day she offered holiday joy to a children's hospital in Kentucky.
It is being reported that the actress — who is from Louisville, Kentucky — took pictures with patients and staff at Norton Children's Hospital, WDRB reported. Lawrence dropped by a cancer unit and intensive care unit.
Lawrence has apparently also made stops at the hospital during the holiday season in 2013, 2014, 2015, 2016 and 2017.
You can check out the clip here: