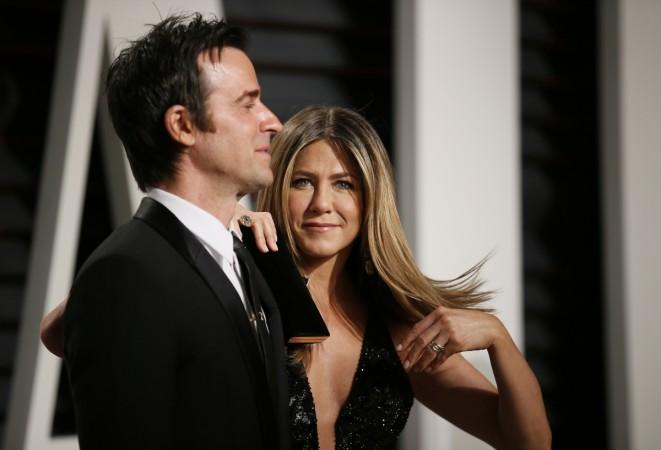 A celebrity gossip website has come up with claims that Jennifer Aniston has shunned Emma Stone from her Hollywood social circles. The former Friends star is upset with the La La Land actress as she tried getting close with Justin Theroux.
The 46-year-old actor and the 29-year-old actress are starring together in the new Netflix series Maniac. A source told Radar Online: "Emma's tried to reach Jen to explain that situation with Justin, but Jen's not giving her the time of day."
"Jen may say publicly that she's not heartbroken over the split but she definitely knows how to hold a grudge and Emma's out," the insider added. "Jen's clearly avoided Emma in Italy. She's been filming in Milan while Emma was there for the Venice Film Festival."
"Jen's squad has chosen sides and banished Emma from their social circle. The message is clear: betray Jen and you'll pay for it," the source shared.
However, Gossip Cop debunked the report and claimed there is no truth to the story.
In February, the We are the Millers star shocked her fans by announcing her split from the actor after two-and-a-half years of marriage. Recently, Justin opened up for the first time about his split from Jennifer. He told New York Times: "The good news is that was probably the most—I'm choosing my words really carefully—it was kind of the most gentle separation, in that there was no animosity."
He continued: "Again, neither one of us is dead, neither one of us is looking to throw hatchets at each other," he added. "It's more like, it's amicable. It's boring, but, you know, we respected each other enough that it was as painless as it could be."
However, the 47-year-old actor admits he misses their friendship. He shared: "The split was heartbreaking but only in the sense that the friendship would not be the same, as far as just the day to day. But the friendship is shifting and changing, you know, so that part is something that we're both very proud of."