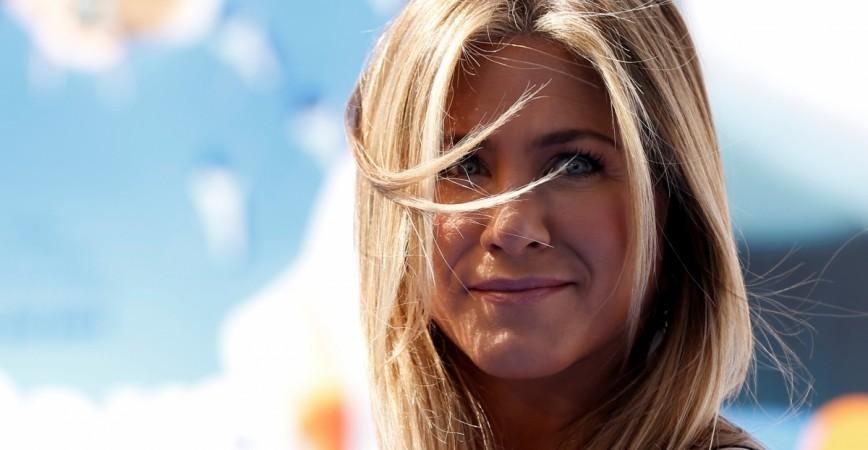 Not one to mince words, actress Jennifer Aniston who plays an uptight pageant mom in her new film, Dumplin', opened up about the difficult relationship she endured with her own mother, late Nancy Dow.
In a recent interview, Jennifer revealed how she and her mother could never seem to work things out while she was alive. "She was a model and she was all about presentation and what she looked like and what I looked like," Jennifer explained, to the Sunday Telegraph. "I did not come out the model child she's hoped for and it was something that really resonated with me," she added further in the interview, as the Daily Mail reported.
Jennifer's bitter feud with her mother lasted until she passed away in 2016. Interestingly enough, Aniston now portrays a mother with high beauty standards in Dumplin' and the comparison between her real and reel life is hard to let go off. "This little girl just wanting to be loved by a mum that was too occupied with things that didn't quite matter," Jen said in the interview.
This isn't the first time that Jennifer has shared details about her relationship with her. In an interview with The Hollywood Reporter back in 2015, Jennifer revealed how her mother was extremely critical of her. "She was critical. She was very critical of me," Jennifer said at the time. "Because she was a model, she was gorgeous, stunning. I wasn't. I never was. I honestly still don't think of myself in that sort of light, which is fine. She was also very unforgiving. She would hold grudges that I just found so petty," she added. Aniston stopped speaking to her mother altogether, after Nancy published a book, From Mother and Daughter to Friends: A Memoir, back in 1999.
Meanwhile, Jennifer Aniston is single again and by the look of it, ready to mingle! A source recently revealed to Us Weekly that after ending her marriage with Justin Theroux, the Friends TV series starlet is ready to date again, but will not rush into anything.
"She hasn't given up on love. It's not in her nature to give up or be negative," a source revealed. "She would love to meet someone and fall in love again. She's not sceptical about it and is open to dating. But she's not trying to force it."