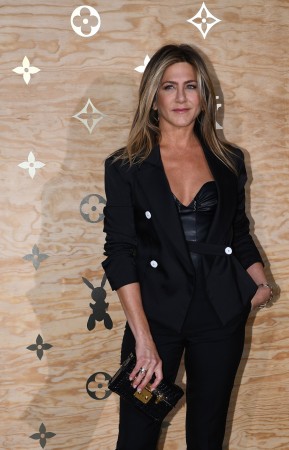 Jennifer Aniston is all set to amaze everyone by Netflix's original movie Dumplin. Aniston is currently busy promoting the musical comedy film, and during one such event, she talked about living with a ghost in a real haunted house.
The 49-year-old was recently a guest on The Late Show With James Corden. During her conversation with Corden, she talked about living with a ghost.
"This dishwasher would start to go, or the coffee-maker would start to go, or the stereo would just turn on at full volume," she told Corden. "And it was terrifying."
Jennifer Aniston further stated that the haunting happened when she first moved to Los Angeles to start her acting career. It was around the same time when she started to experience such incidents and even went so far as to hire a ghost whisperer to sort this matter, reports Fox News.
"They had frankincense and they put it in a little dish," she said. "And started saying all these things and the corner that she went to the dish cracked. ... (The ghost) hated my roommate. ... No (I didn't tell the roommate), I moved out. I feel terrible, but I couldn't say it doesn't like you. I mean that would be terrible."
What happened to Jennifer Aniston's roommate? Well, as per Brad Pitt's former wife, she is not too sure about her roommate because she "got out of there too quick."
This apparently not the first time when Jennifer Aniston has given her fans an insight about her personal life before she became a household name. Earlier this month, while on Ellen DeGeneres' talk show, Jennifer made every head turn when she talked about her weird nude habit of watching television.
Meanwhile, with the recently streaming Dumplin, many are appreciating Jennifer Aniston's performance. In the coming-of-age film, Jennifer played the role of Rosie Dickson, whose daughter loves Dolly Parton, and how her life affects because of her weight. The film holds an approval rating of 79 percent on Rotten Tomatoes. The website's critical consensus reads, "Elevated by a solid soundtrack and a terrific cast, Dumplin' offers sweetly uplifting drama that adds just enough new ingredients to a reliably comforting formula."