The first season of ITV's Victoria had gone off air last year with Queen Victoria and Prince Albert becoming parents to their first child. The much-anticipated royal drama is set to return to the television with its second season this Sunday.
Also read: Victoria season 2: Why Jenna Coleman had to throw a hairbrush at Tom Hughes?
In the last season, we have seen the new parents had been struggling to maintain the balance between their work life and parental duty. The new season is set in 1840.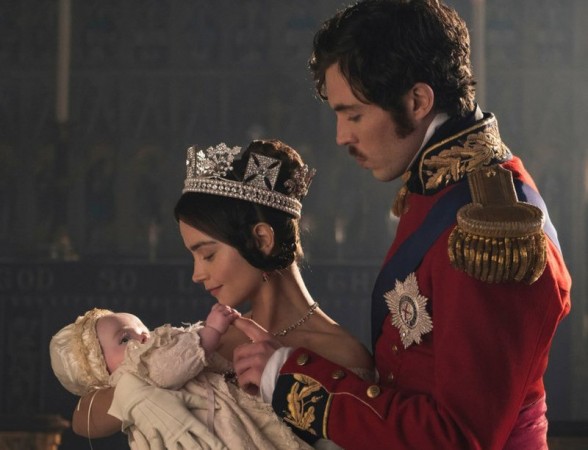 However, Jenna Coleman, who portrays Queen Victoria on screen, recently opened up about the importance of having the intimate scenes with her on screen and off screen partner Tom Hughes in the series.
"I think sex was a huge part of their relationship. They were a young couple, completely and utterly in love, who went on to have nine children," Coleman told Radio times. "Albert to her was a hero, she adored him, and sex was a huge part of that."
Besides this, the Doctor Who star also hinted at her character in the ITV series, saying, "A lot of what we're telling in this series is the expectation that as soon as Victoria was a mother, then Albert would take over and she would be in the nursery."
Watch the trailer for Victoria season 2 here.
"But Victoria, being incredibly stubborn and forthright, kicked against that and in the first few years of their marriage that caused a lot of strife."
Victoria season 2 premieres on August 27 at 9.05 pm on ITV (UK). The royal drama will later be available on PBS for all the US viewers.