Swedish car maker Volvo is inching closer to the global premiere of the XC40, the brand's first ever compact SUV. The company has confirmed the debut of the XC40 at Volvo Studio in Milan on September 21.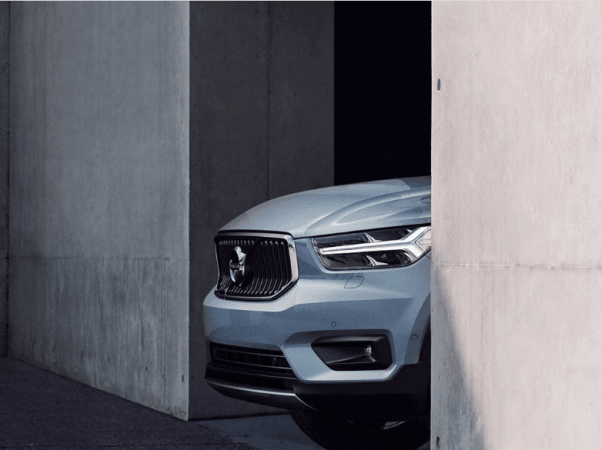 The five-seater Volvo XC40 is expected to get a price between Rs 20 to 30 lakh making it a potential threat to Jeep Compass in India. The top end variants of the XC40 will also pose a challenge to premium models like Jaguar E-Pace, Audi Q3 and Mercedes-Benz GLA.
Leaked images of the XC40 suggest the compact SUV closely follow the design of the 40 Series concepts revealed last year. The SUV looks like the scaled down version of the flagship XC90 SUV and signature Volvo bits like Thor's hammer styled headlamp and Christmas tree tail lights have been retained.
Volvo has also confirmed the XC40 will offer a number of customisation options with a greater level of exterior and interior colour combinations. Unusual interior options such as orange carpet and red upholstery have been suggested to make the vehicle appealing to a younger audience.
The compact SUV will be the first to be built on the Compact Modular Architecture (CMA) of Volvo. This is the scaled-down version of the SPA architecture that underpins the new S90 and XC90.
The SUV is expected to draw power from a 1.5-litre three-cylinder petrol unit derived from the brand's 2.0-litre four-cylinder petrol. The XC40 will also get at least two of diesel mill options. A 'Twin Engine' plug-in hybrid variant pairing an electric motor to the three-cylinder engine and seven-speed dual-clutch automated transmission may also debut, possibly badged as the T5.