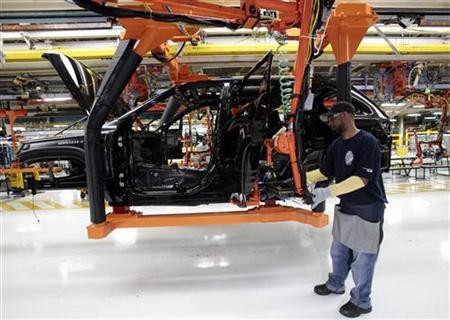 Italian automobile giant Fiat has been considering the launch of its iconic jeep in India for a while. A latest report now suggests that the launch of Jeep brand in India will not happen any time soon, as the company thinks that India's current auto market deceleration could affect the vehicle's sales.
The company had earlier planned to launch its Jeep in India by the end of 2013. When that did not happen, auto enthusiasts speculated that the Jeep would enter the Indian market India at the 2014 Auto Expo, which is scheduled to take place next month (February).
Though the launch of Jeep sport-utility vehicle in India has been delayed, the company has not dismissed its plans for the sub-continent auto market, said a Wall Street India report. According to the report, the company is currently waiting for the market to pick up from the economic slowdown. Jeep's entry with the enthralling Cherokee and Wrangler in Indian automobile industry will challenge car brands like Audi, BMW, Land Rover and Mercedes-Benz.
"There were a number of changes in 2013 in terms of the economic conditions for launching new brands [in India],"Manley president and chief executive of Chrysler's Jeep brand told Wall street India adding: "What I did was take another view of Jeep during the year and felt that 2013 wasn't the right year with those changes to launch Jeep."
It looks like Fiat's careful market approach is also a result of the company's previously failed alliance in the country with Mahindra.